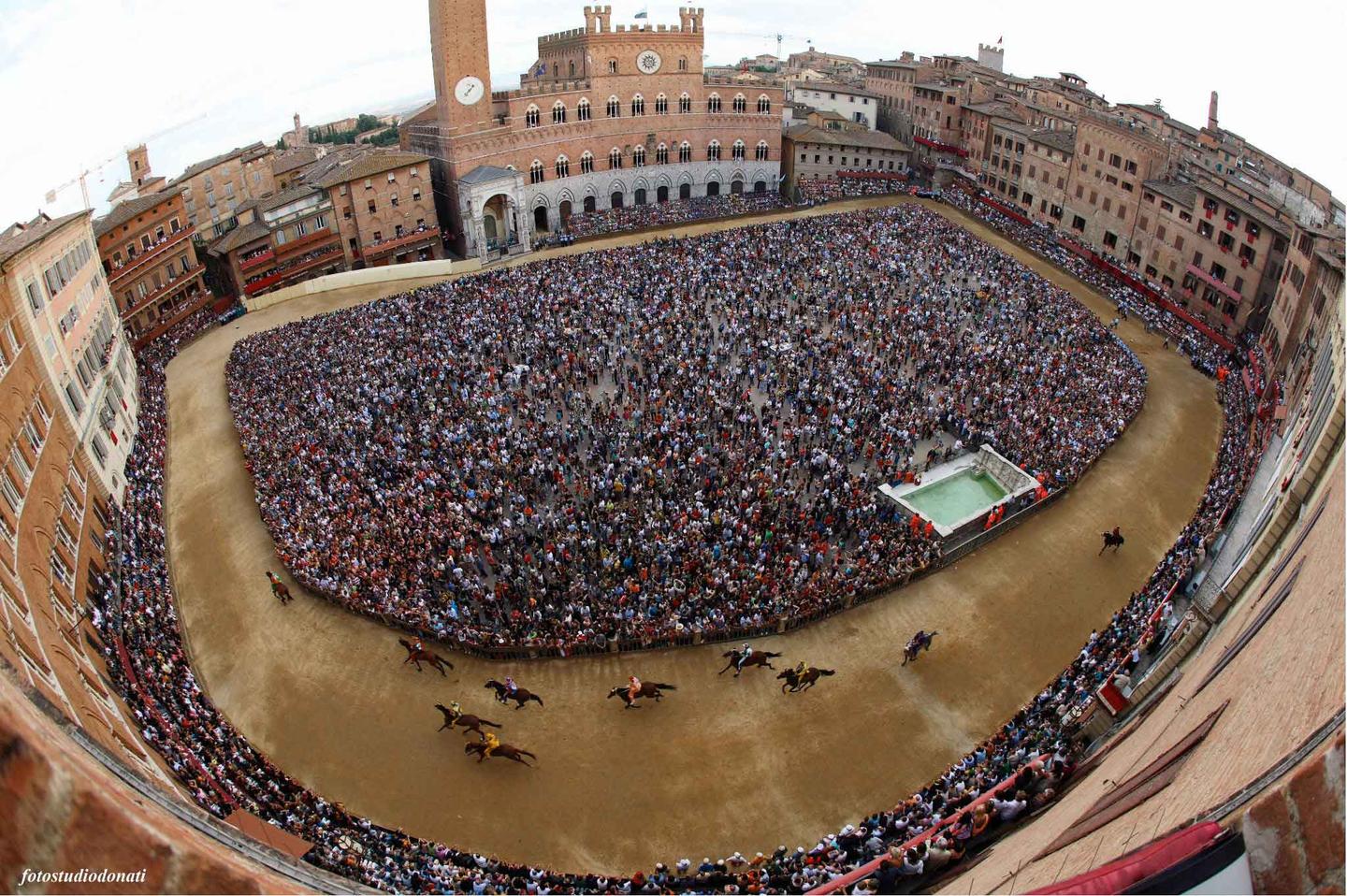 Palio Special Edition
The city of Siena and its Contradas (districts),  have embraced the special occasion of the 100th Anniversary from the end of the First World War to organize a special Palio on Saturday, October 20th 2018. A truly once in a lifetime event!
Completely away from the peak season crowds and summer heat, the experience of a Palio in a full autumn atmosphere is something never happened before in history. October is one of the most enchanting periods of the year to enjoy Tuscany and Siena: it's the time of the grape harvest for the most incredible wines of the region and the olive harvest for tasty fresh olive oil.
Are you ready to know which Contradas will be running? All 10 will be drawn on September 30th!
The first trail will start on October 17th and will open the 4 days of Palio, which will end on Saturday, October 20th.
The excitement is widespread throughout the city, keeping a constant eye on the weather predictions since good weather is a must for the race to take place – so don't make your stay too short, book Sunday night as well, just in case!
For more information and the events in program and hotel availability, contact hotel reservation.
reservations.continental.si@starhotels.it
+39 0577 56011