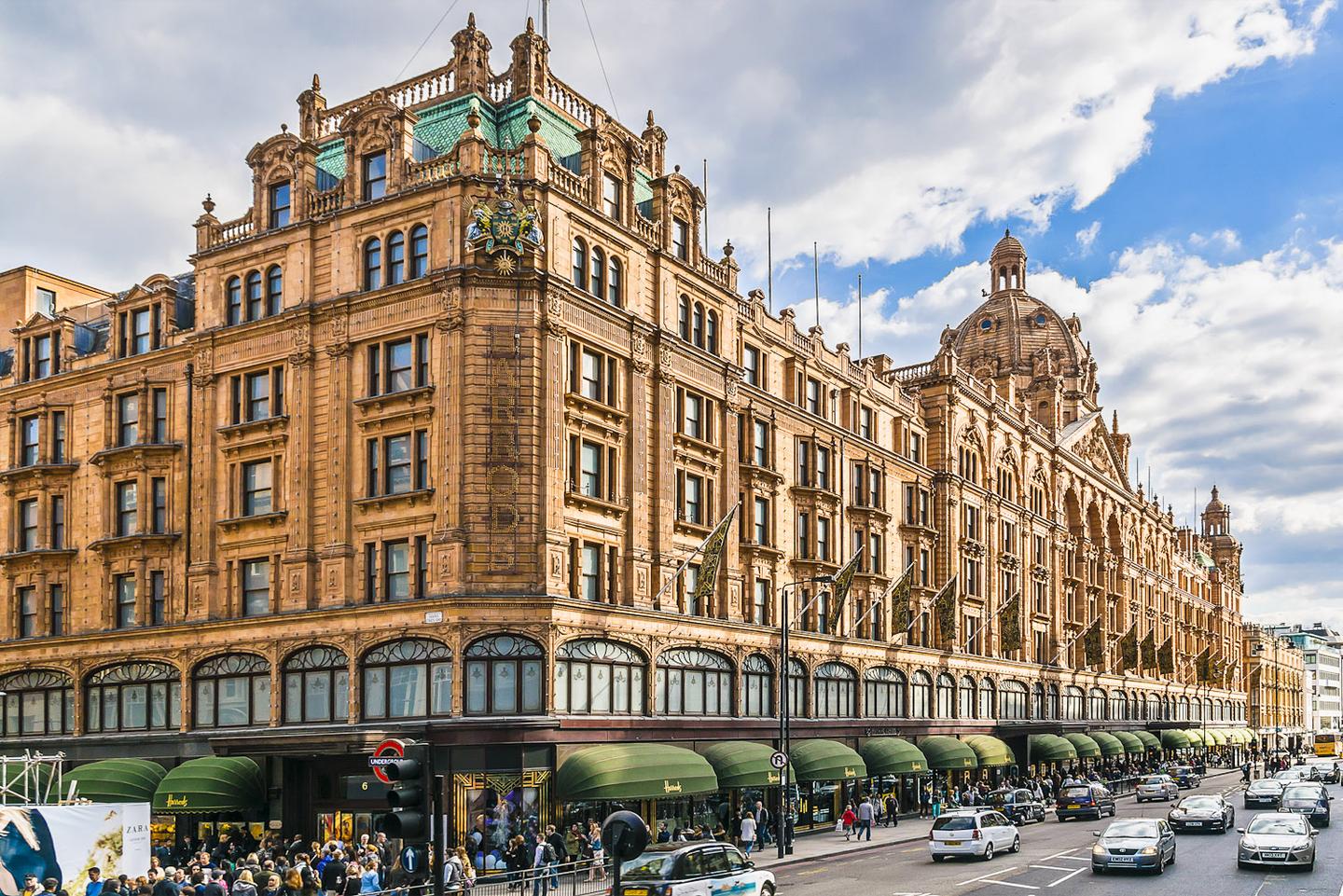 The World's Leading Luxury Department Store
Founded in 1842 by Charles Henry Harrod, Harrods is a department store located on Brompton Road in Knightsbridge, London, just 9 minute walk from The Franklin London Hotel. Combining 330 departments that occupy 1.1 million sq ft of retail space, it is one of the largest and most famous department stores in Europe.
Harrods is home to over 5,000 brands including jewellery and watches, beauty, home and furniture and food and wine. Private, by invitation only, shopping can be arranged via our Concierge Team. 
Website: https://www.harrods.com/ 
Address: 87–135 Brompton Road, London SW1X 7XL