ALICE AT THE FRANKLIN AFTERNOON TEA
This Spring the Alice at The Franklin afternoon tea is about to blossom!
As Spring is approaching fast, our afternoon tea will turn floral and fruity with a twist of the best seasonal colours and flavours.
For this special occasion, both sandwiches and cakes are turning springy with peaches and apricots running the fair of taste hand in hand with pistachios, rhubarbs and raisins.
Get ready to indulge in the Mad Hatter's strawberry tart, to follow the White Rabbit on top of its cupcake or to meet the Blue Caterpillar while plunging your teaspoon in a fluffy peach & vanilla cheesecake.
Booking Details

Afternoon Tea £55

Champagne Afternoon Tea* £70

*Includes one glass of Champagne, additional supplement at £19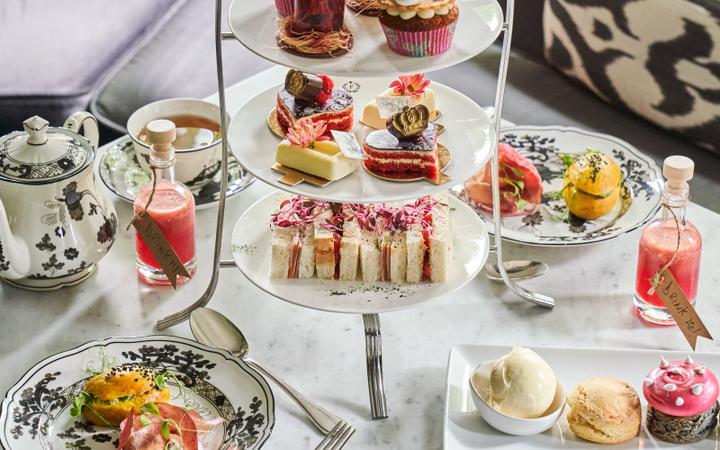 Information
Opening hours
2:00 pm - 4:00 pm
Booking must be made 24 hours in advance.