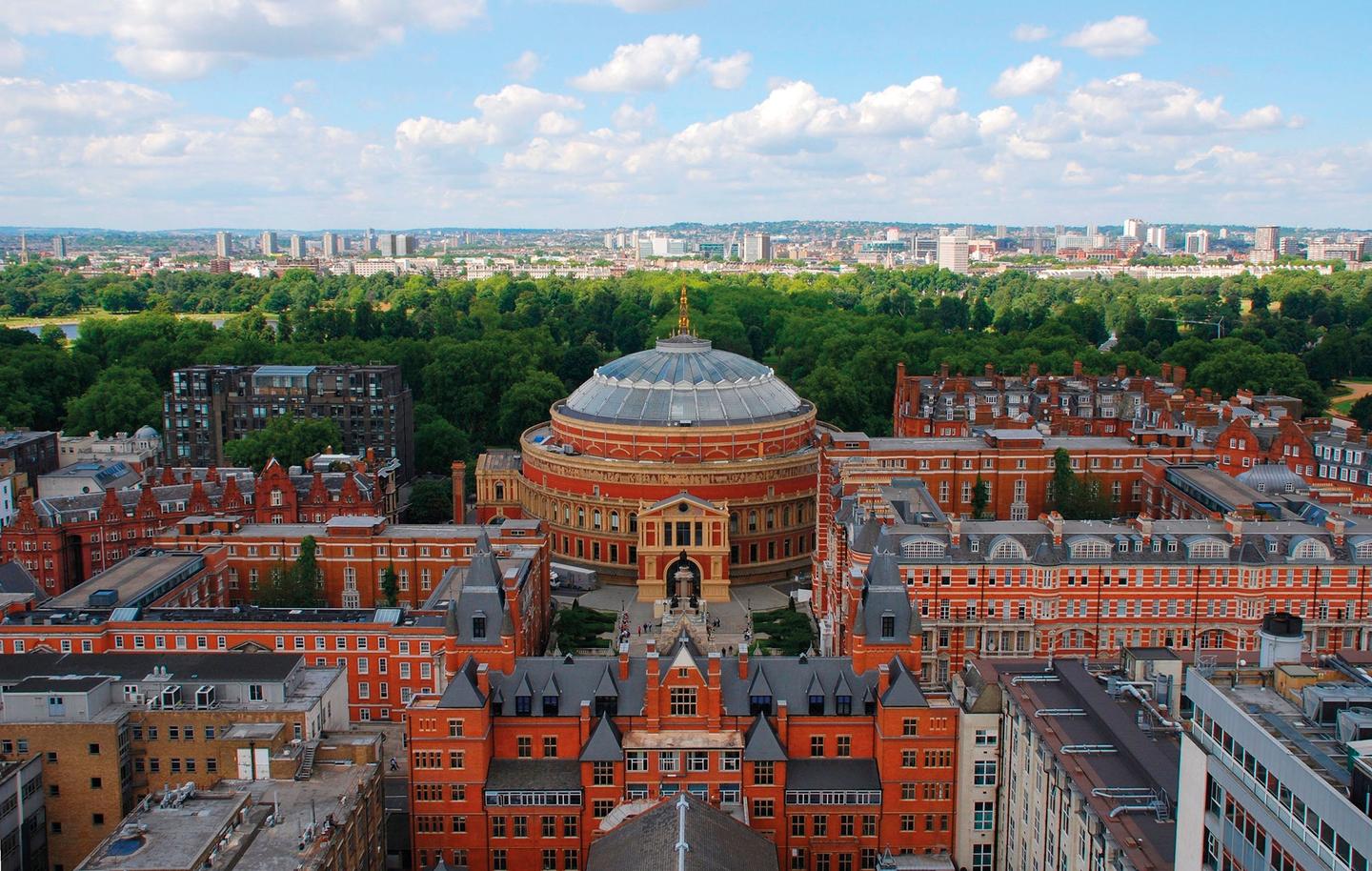 The Royal Albert Hall in London
Attending one of Royal Albert Hall concerts is a one-of-a-kind experience and our top choice among things to do in Kensington. You will easily reach this iconic landmark in London and a cultural site of Albertopolis, an area of Central London envisioned by Prince Albert with several important institutions promoting the applied arts and science.
Each year spectators can enjoy more than 390 Royal Albert Hall shows in the main auditorium, meaning sometimes more than one per day! They range from classical, rock and pop concerts to film screenings with live orchestra and sports, such as Champions Tennis.
The world's leading figures in music, dance, sport and politics have hit the stage of the Royal Albert Hall since its official opening in 1871. Look at the Heroes of the Hall to spot some of them.