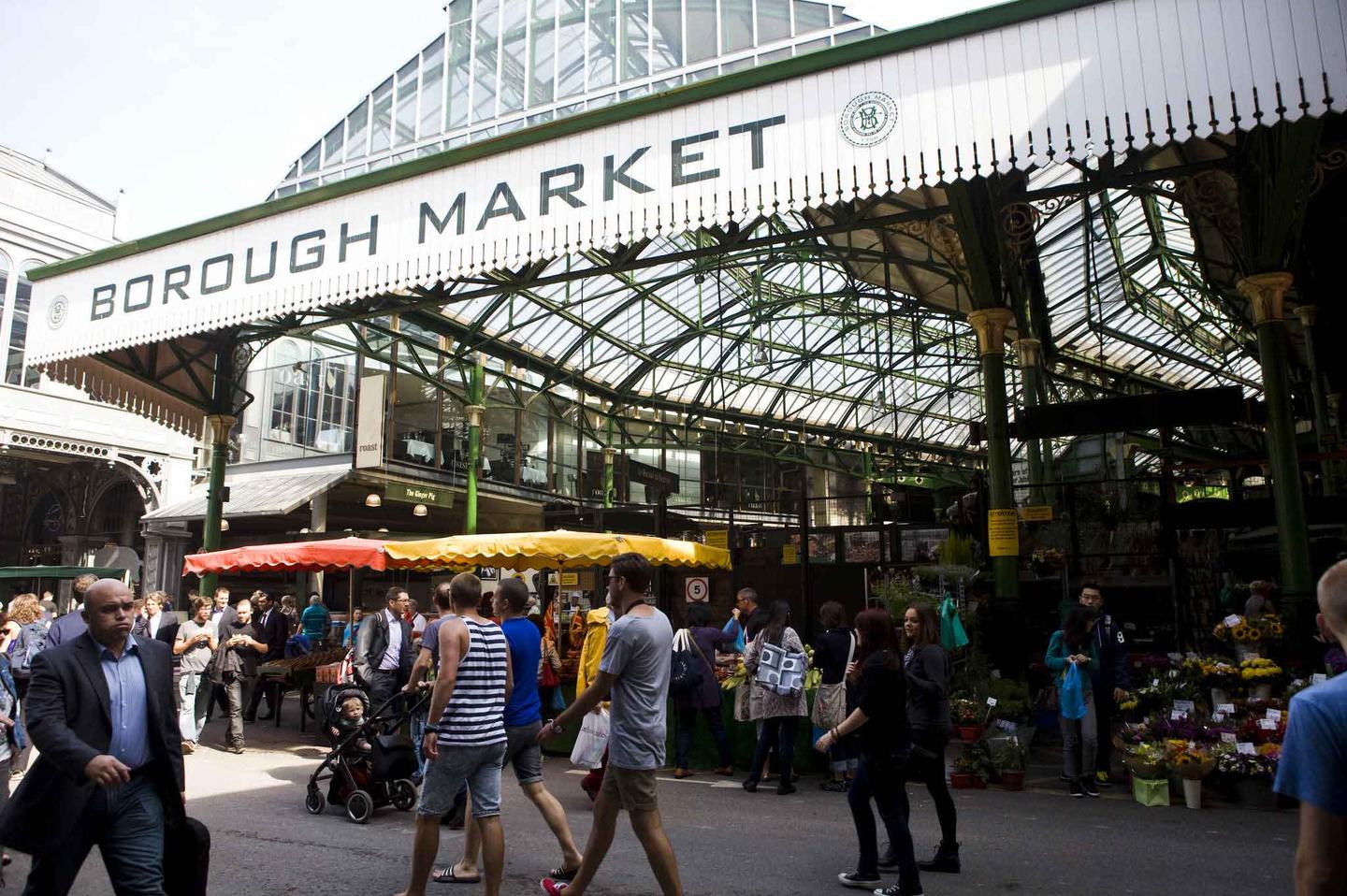 Borough Market in London
As London's oldest food market, it has been serving people of Southwark for 1000 years , is rich with history and heritage, which are important part of its appealing. It is said that London first post-Roman bridge had been constructed there in the middle of 990s.
Despite its age, it has been remained one of the most dynamic institution in London, with Food at the heart of every enthusiastic exchange between merchants and their customers. Indeed, produces are all of exceptional quality, as many of the Borough Market's stallholders are producers themselves. Combining traditional products form England with specialities from all around the world, the Market, integrating stalls, shops and restaurants, confirm brilliantly the global status of London city.