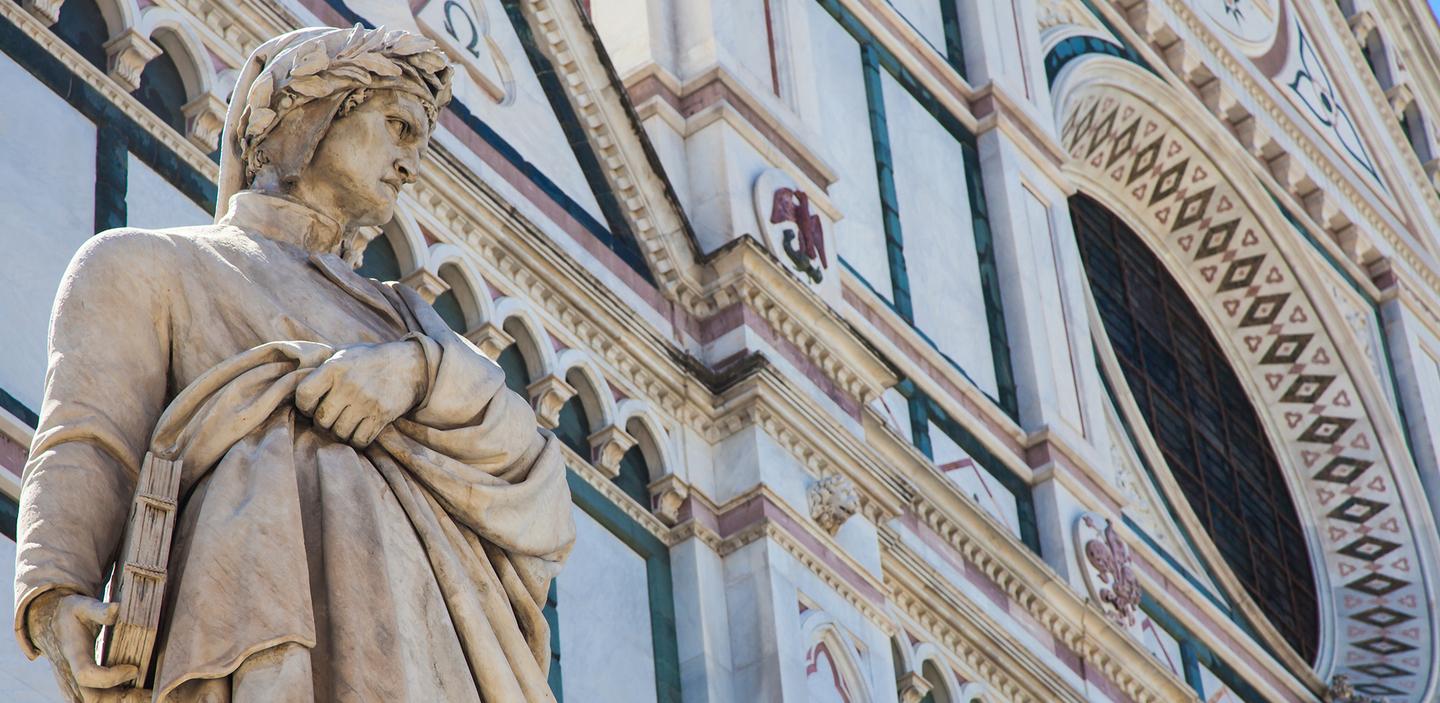 Dante House Museum in Florence
In the heart of Florence, a 5-minute walk from Top of Florence Luxury Penthouse & Rooftop, Dante's House Museum is a medieval three-story building with a museum dedicated to Dante Alighieri.
The poet himself wrote that he was born in the shadow of the Badia Fiorentina, in the parish of San Martino. The nearby church of Santa Margherita de 'Cerchi is where the poet met Beatrice Portinari for the first time.
Over the museum's three floors, the visitor will discover the historical and social context that gave life to the Divine Comedy.
The first floor is dedicated to the life of the poet, intertwined with the history of Florence in the Middle Ages.
On the second floor, Dante Alighieri's life is described in more detail through documents related to his exile, and there's a faithful reconstruction of a bedroom from the 1300s.
The third and last floor offers high quality copies of Dante's works and insights on the Florentine economy of the time, as well as a model showing Florence's ancient districts.