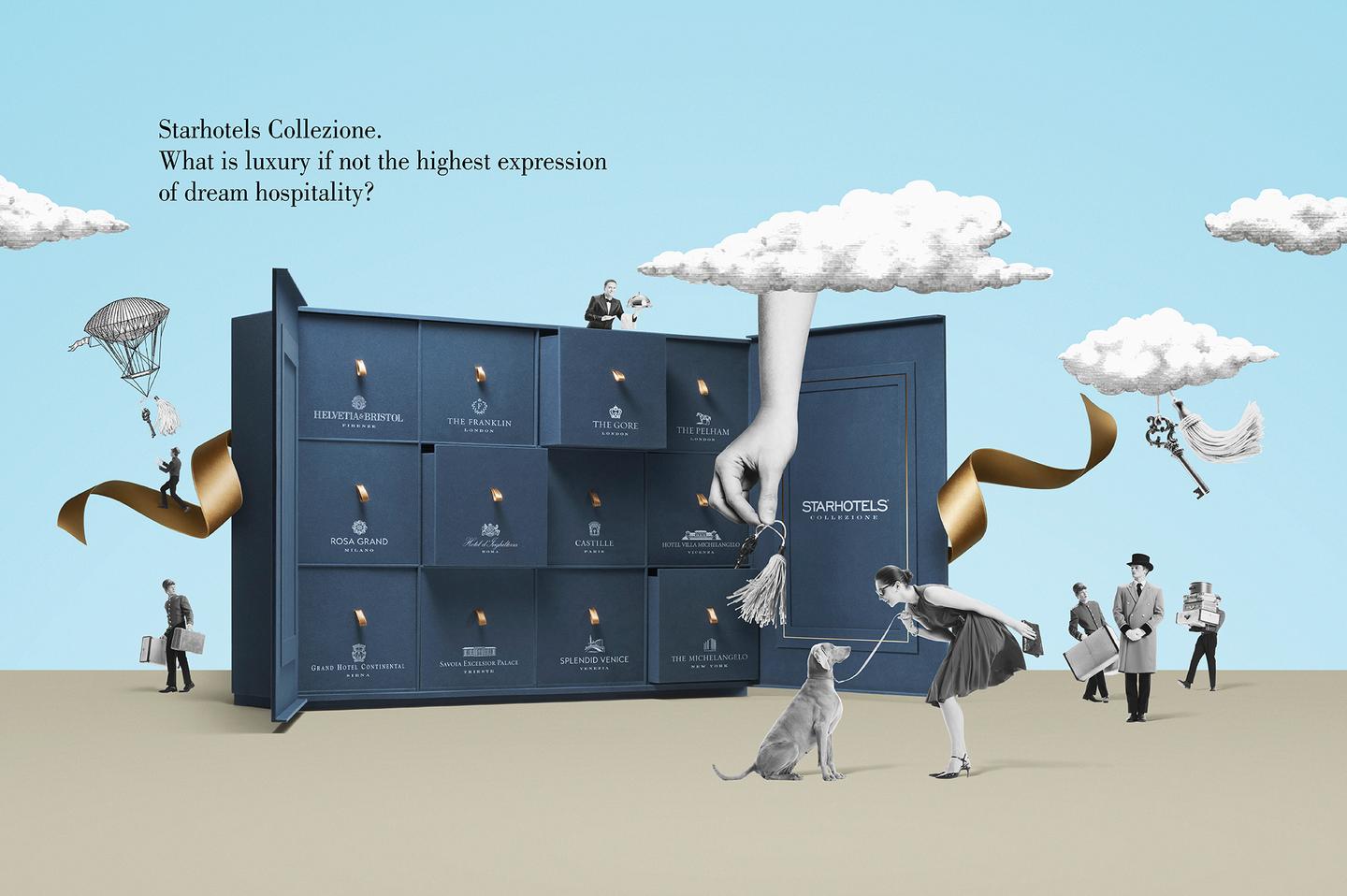 Dream and reality blend together in the new advertising campaign
The new 2019 advertising campaign, tells the refined Italian hospitality signed by Starhotels Collezione in an imaginative and original way. A narrative that projects into the charming atmosphere of twelve iconic hotels located in the heart of the most beautiful cities in the world, where personalized welcome, attention to detail and timeless elegance are combined with the all-Italian passion and spirit that have always characterized Starhotels.
The campaign designed by Ogilvy – one of the most important communication agencies in the world – captivates and intrigues, inviting us to discover the Starhotels Collezione properties as if they were treasures conserved inside an elegant trunk. And all around this tactile and real priceless chest, is a world made of dreams, lightness and elegance, with retro imagery and contemporary figures.
What's depicted is a wonderful world within which Starhotels Collezione recounts its unique hospitality brand, unlike anything else and exquisitely Italian, a philosophy that offers unforgettable experiences.
This portrait combines concrete elements with intangible details, evoking the past: real figures – an elegant lady with her dog, a doorman in his elegant uniform, a polite and laid-back bellboy, a waiter with a silver bell in hand – are shown beside retro and vaguely ethereal imagery, like a hot-air balloon, a key as a symbol of hospitality and, in the background, airy clouds, all together creating an abstract tableau that is made all the more surreal by the timeless black and white colour palette.