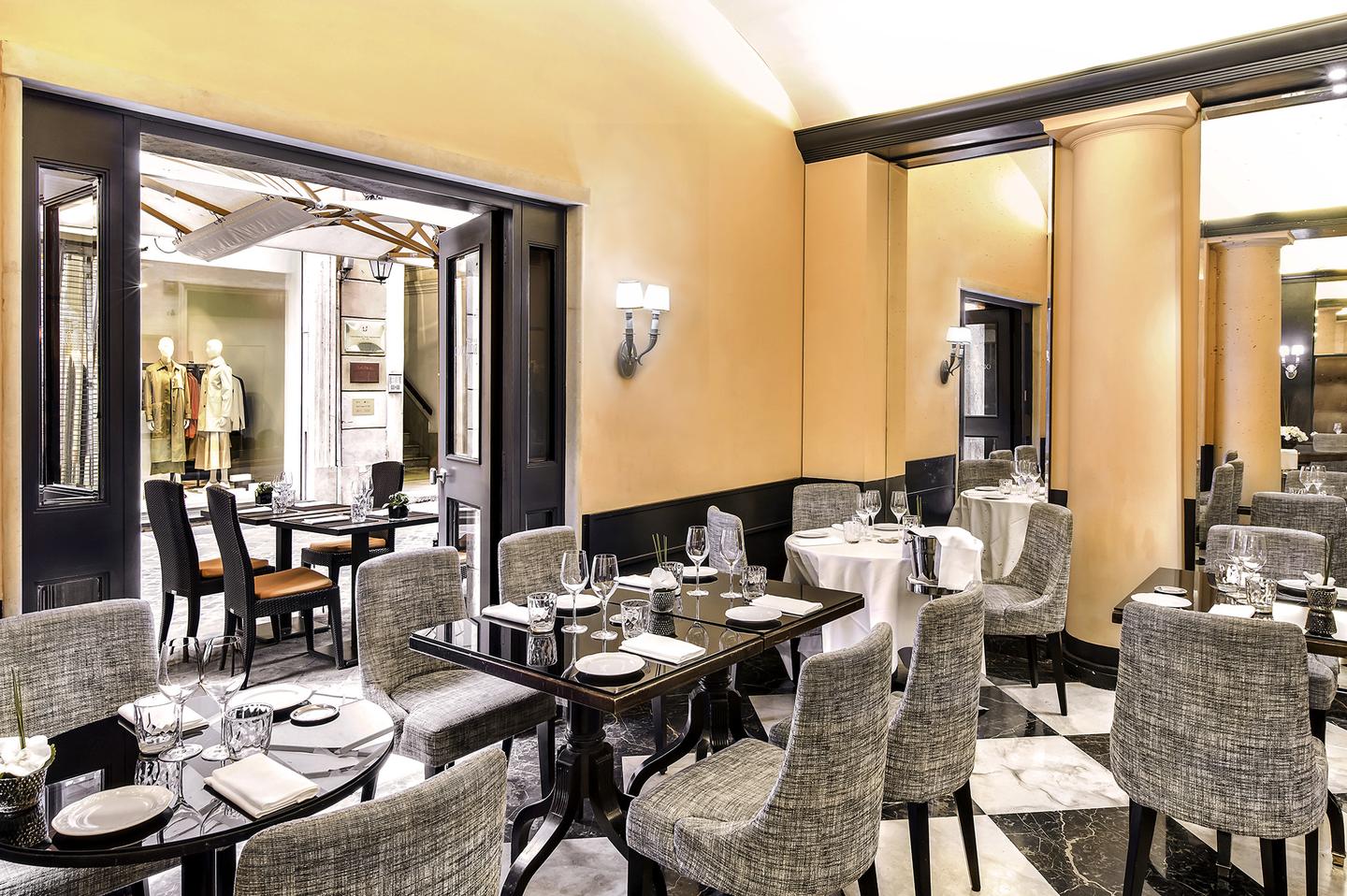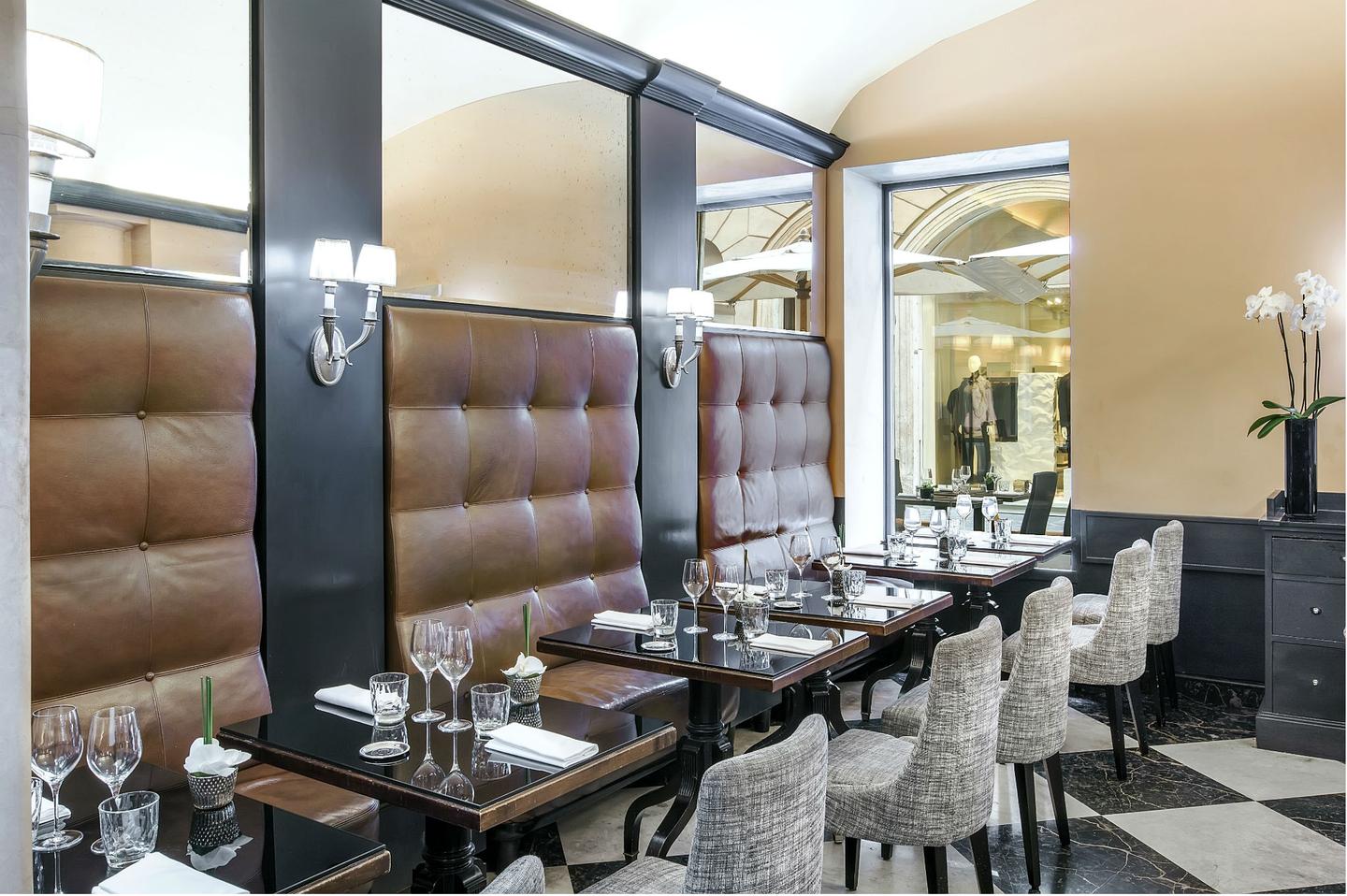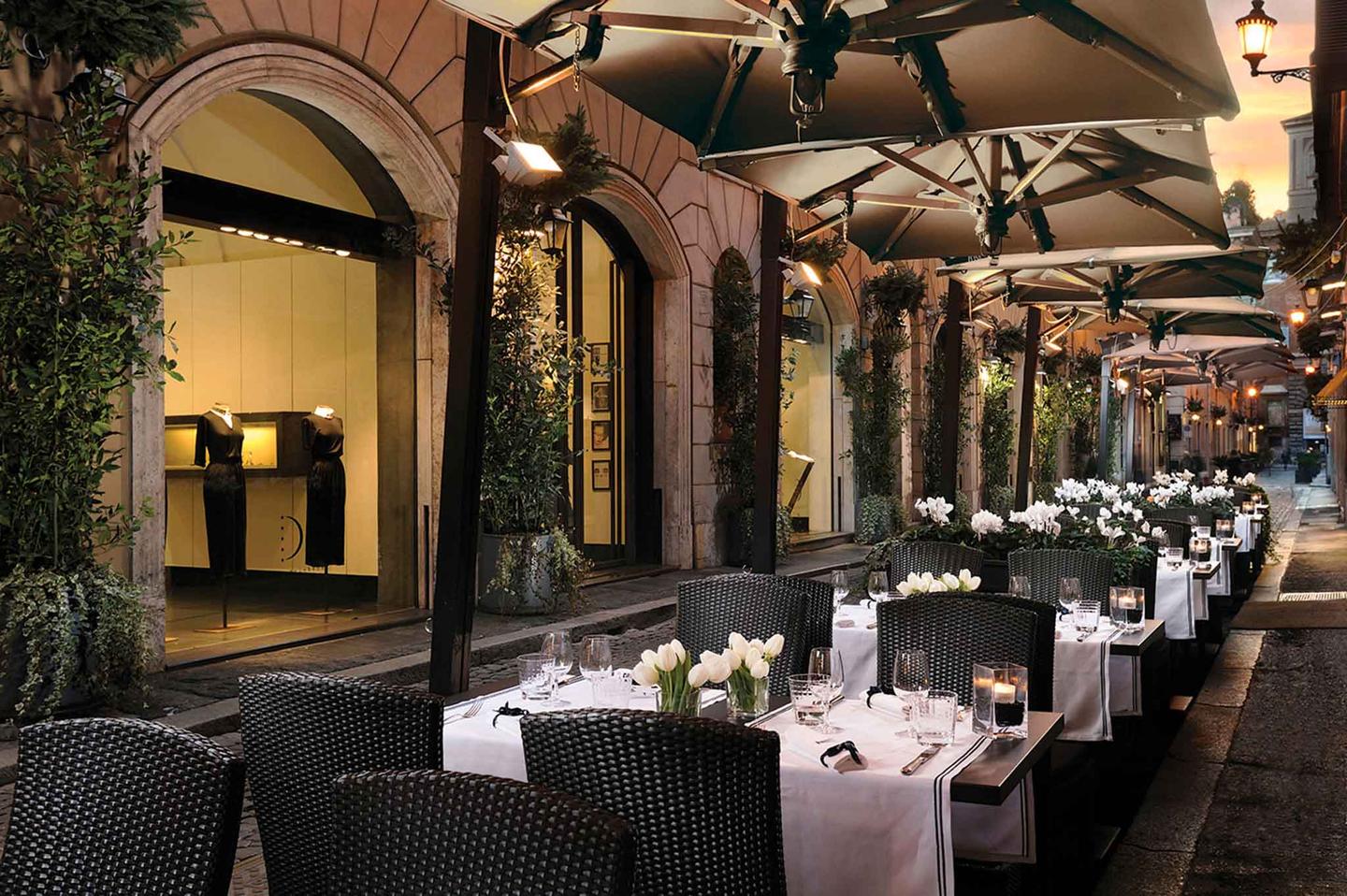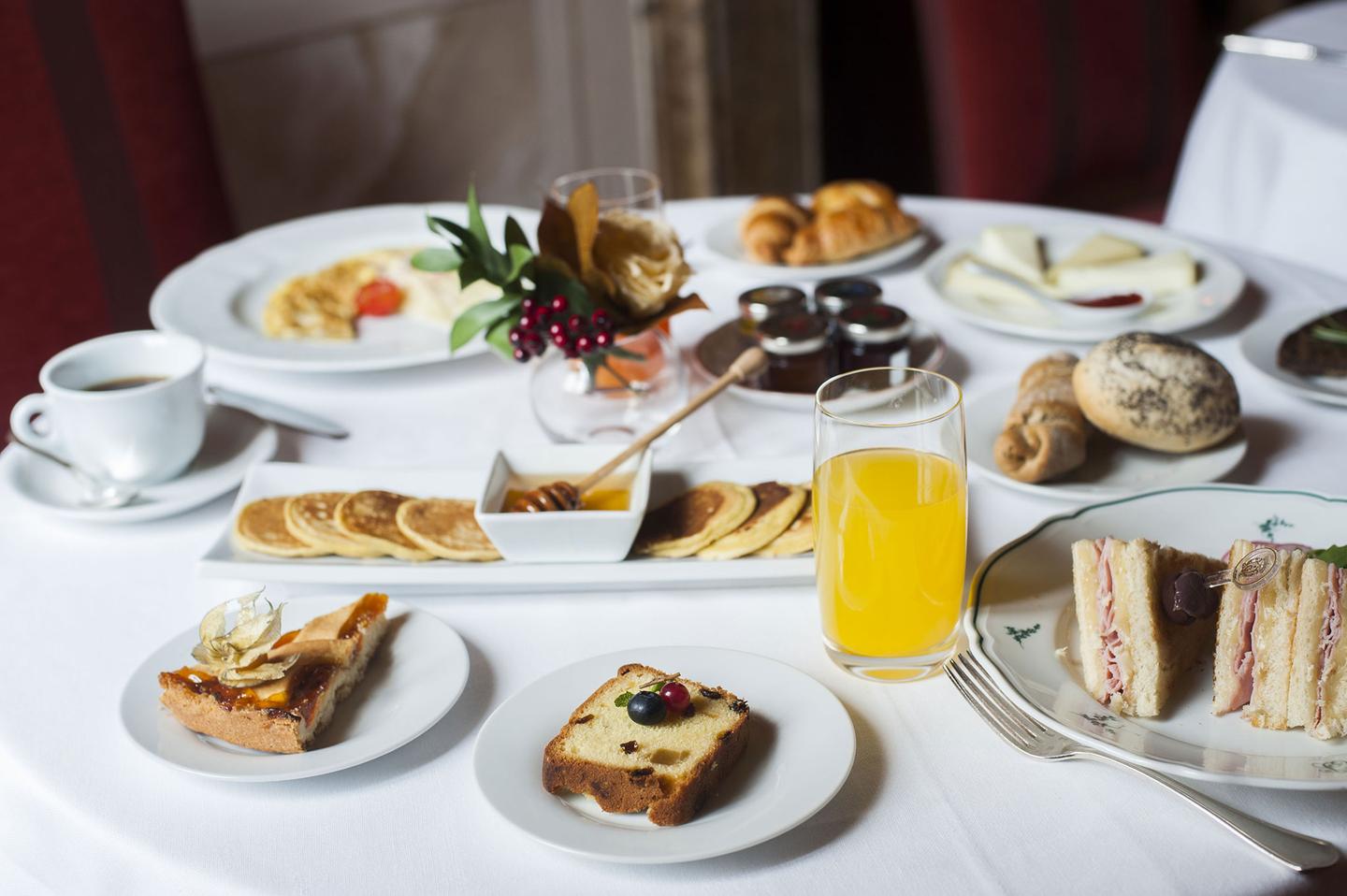 Contacts and booking
Email
Cafè Romano | Hotel d'Inghilterra
The creative dishes offered in this perfect setting are a tribute to Roman cuisine and seasonal ingredients.
For a light brunch or a full dinner, the menu ranges from authentic Mediterranean cuisine to a careful selection of Roman specialities - the classic cacio e pepe spaghetti with Roman sheep's cheese, for example, or tonnarelli - a special pasta - with amatriciana or carbonara sauce, and lamb ribs roasted with vegetables. The menu, designed to please every palate, includes mouth-watering entrées, gourmet salads, a wide selection of meat and fish dishes and even pizza.
In the summer, live music from Tuesday to Saturday, from 4pm to 10pm.
Highlights

A sophisticated dehors alongside via Borgognona, the cosmopolitan atmosphere and various proposals for lighter brunch or for a most important dinner. Live music Tuesday to Saturday.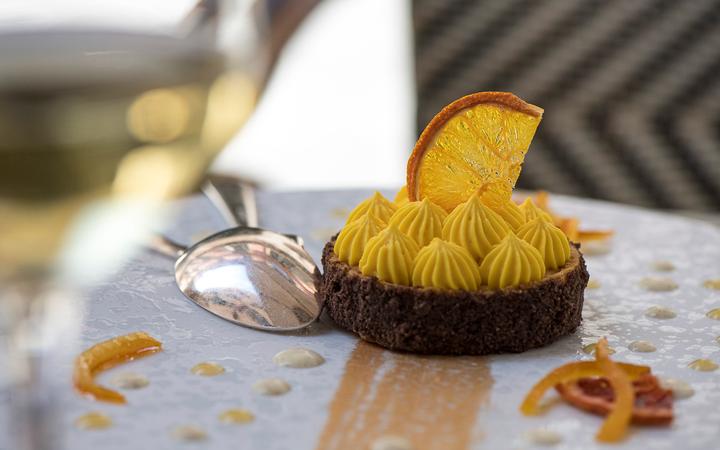 Information
Opening hours
Breakfast
07.00am - 10.30am from monday to sunday 
Lunch
12.00pm - 6.00pm
Dinner
6.00pm -10.30pm
Bar
11.00am - 01.00am
Room Service: 
24 h
Address
Via Borgognona, 4M 
00187 Roma
Tel +39 06 69981500
Contacts and booking
Email