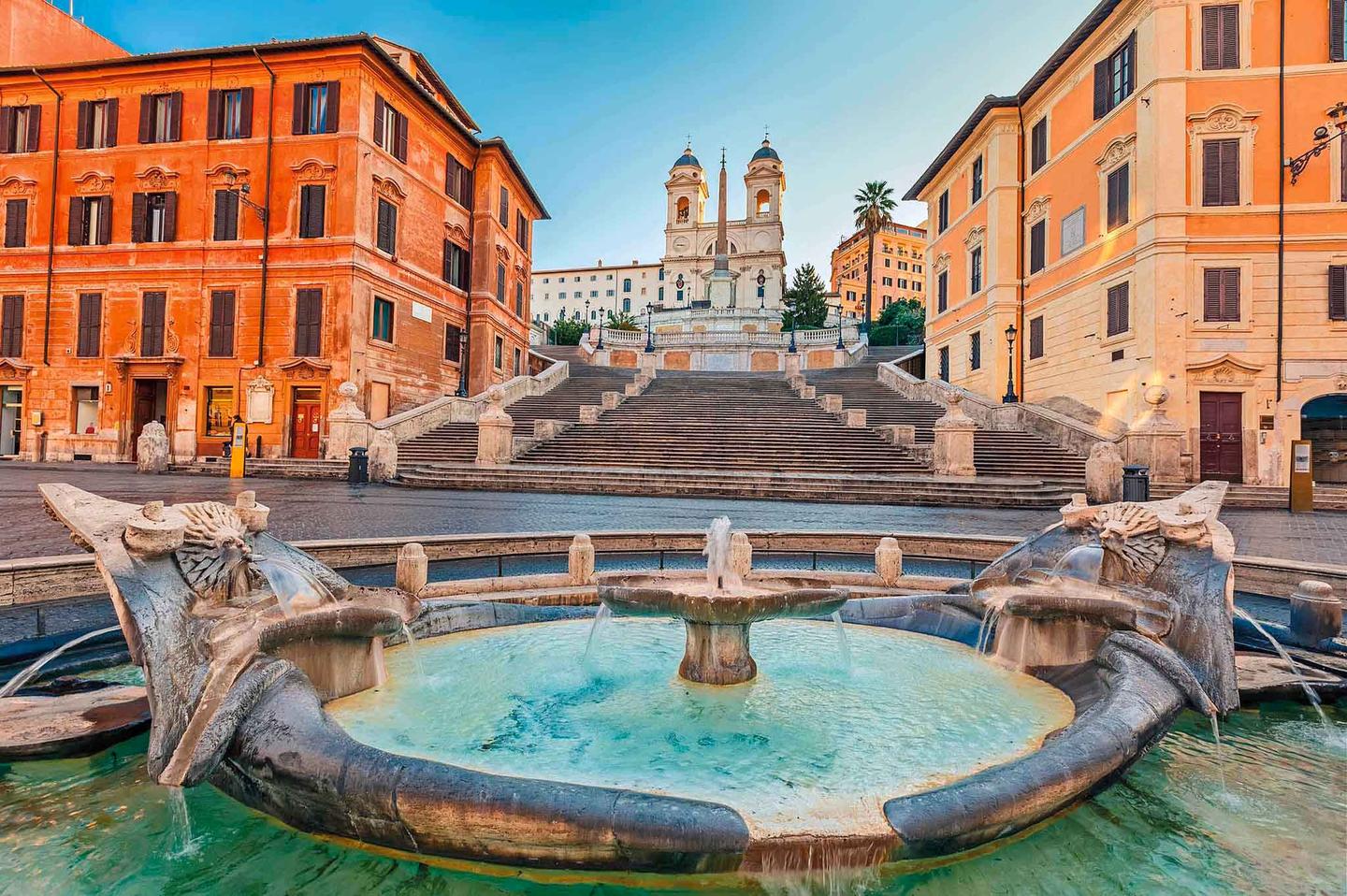 Hotel near Piazza di Spagna in Rome, Italy
A short distance from the Hotel d'Inghilterra, piazza di Spagna, with the Spanish Steps, is one of the most famous places in Rome and one of the most visited attractions in the capital. 
It owes its name to Palazzo di Spagna, home of the Spanish embassy in Vatican City.
The square has two main symbols: the Trinità dei Monti staircase and the Barcaccia fountain.
The imposing staircase has 136 steps and was inaugurated in 1725, on the occasion of the Jubilee by Pope Benedict XIII.
Designed in the typical Baroque style, with long and profound perspectives culminating with monumental wings or backdrops, the staircase is decorated with numerous garden terraces that bloom in the spring.
The Barcaccia fountain, designed by Pietro Bernini and his more famous son, Gian Lorenzo Bernini, dates to the early Baroque period. It looks like a half-submerged boat in a tank located below ground level.
The bow and the stern, identical in shape, are raised higher than its sides, thus giving the viewer the impression that the Barcaccia is about to sink 
In the middle is a small tank supported by a short stem from which a jet of water emerges.