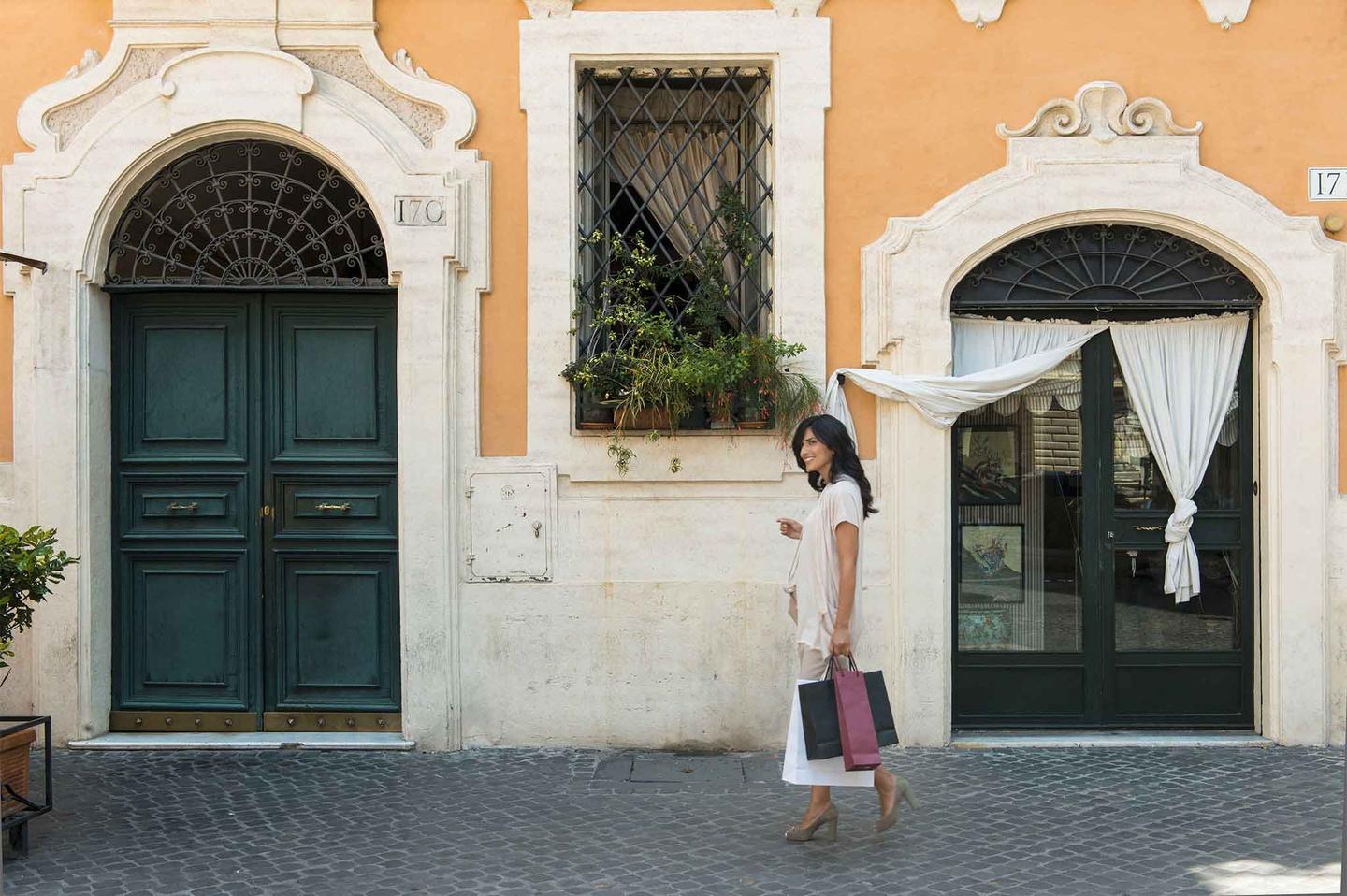 Via dei Condotti in Rome
Via dei Condotti, Rome's most exclusive shopping street, is just a few metres from the Hotel d'Inghilterra and is a must during your stay in Rome. 
The street, part of the famous Tridente area together with via Borgognona and via Frattina, connects piazza di Spagna with via del Corso, and is home to luxury high fashion designer boutiques such as Bulgari, Armani, Hermes, Tiffany and Versace, as well as the historic Antico Caffè Greco, a coffee shop that has welcomed many celebrities over the years.
Walking along the street, you'll be fascinated by the collections of the greatest European designers displayed in this elegant and refined setting.
Via dei Condotti takes its name from the ducts that, in Ancient Rome, brought water to the Baths of Agrippa.