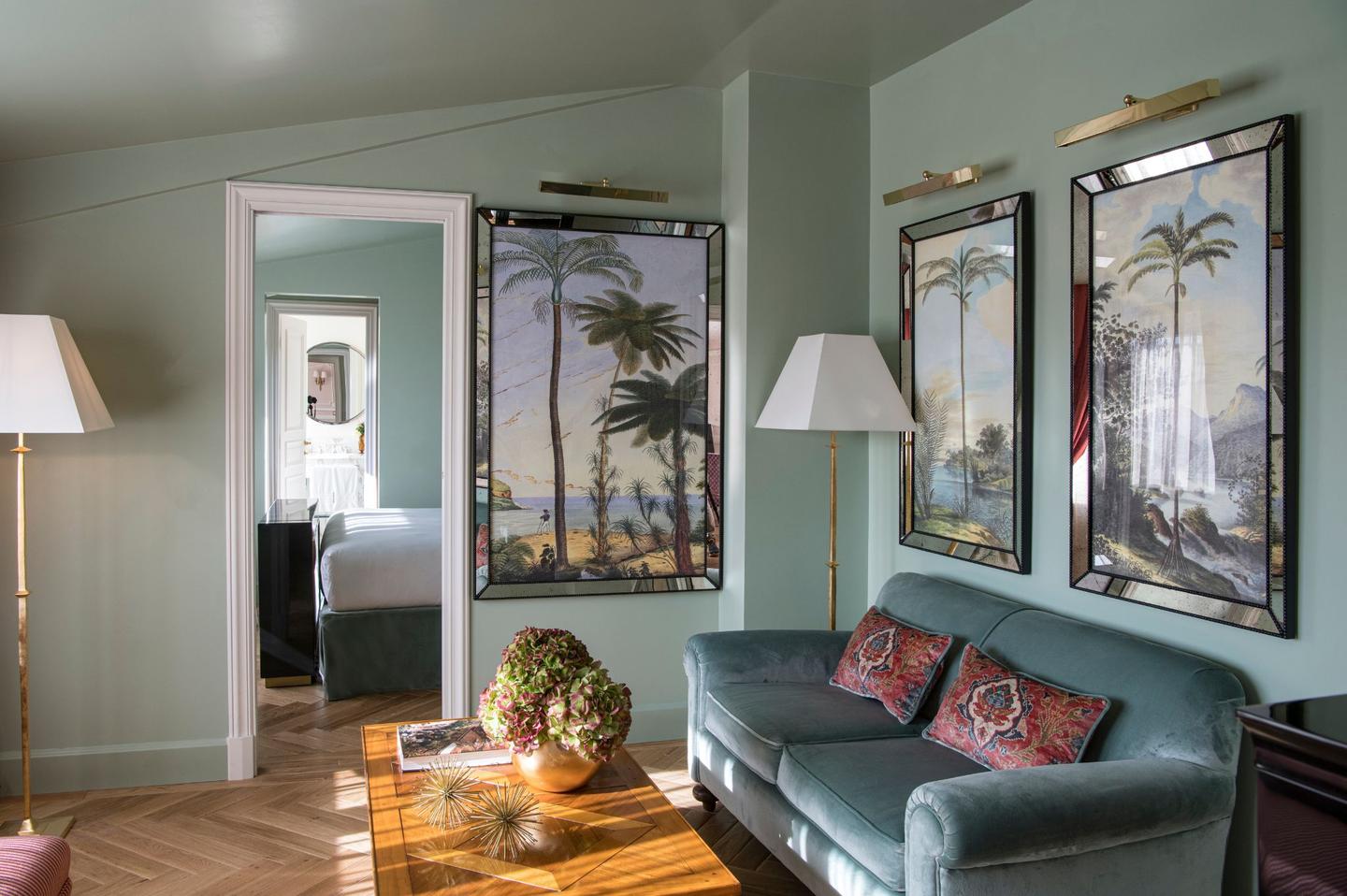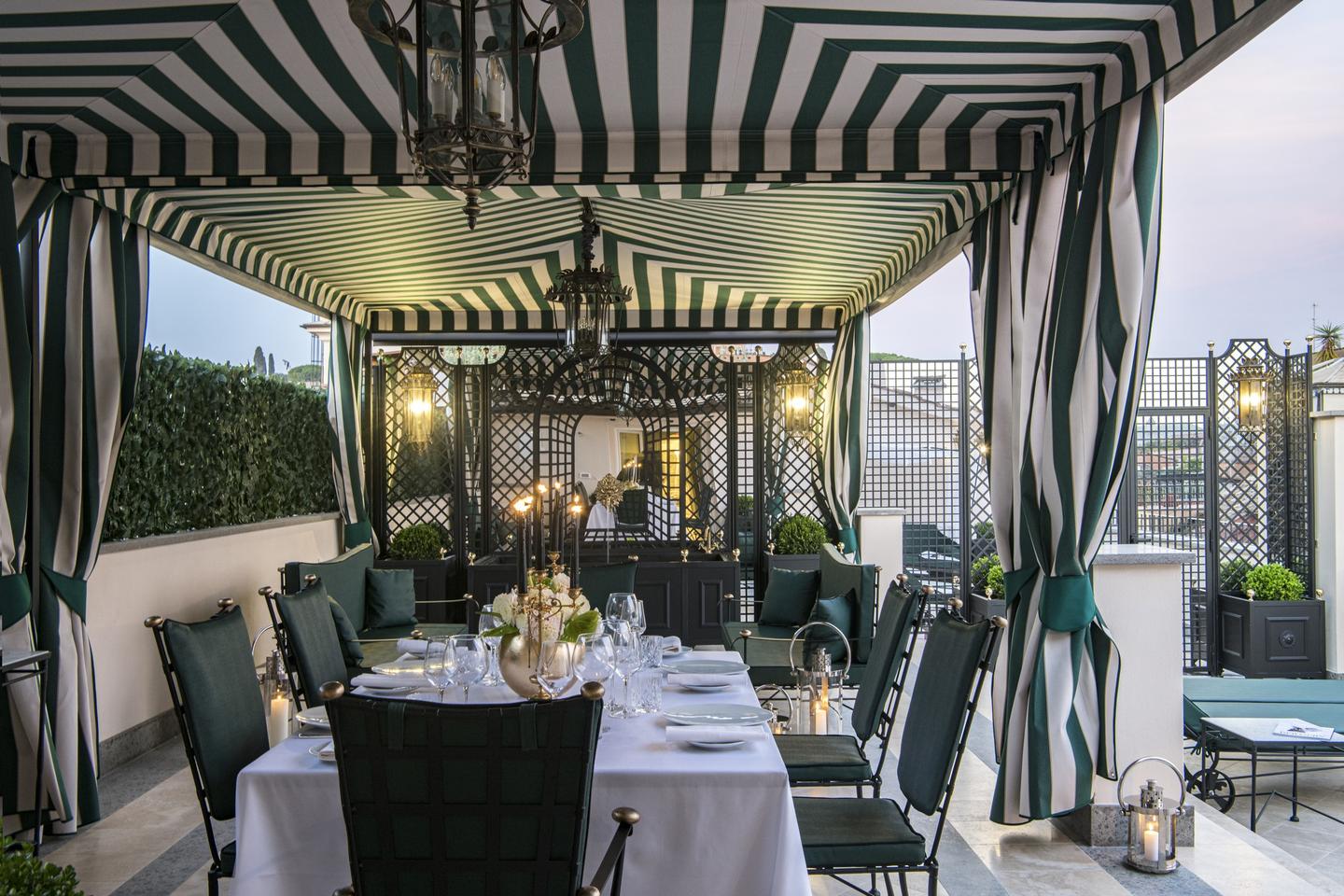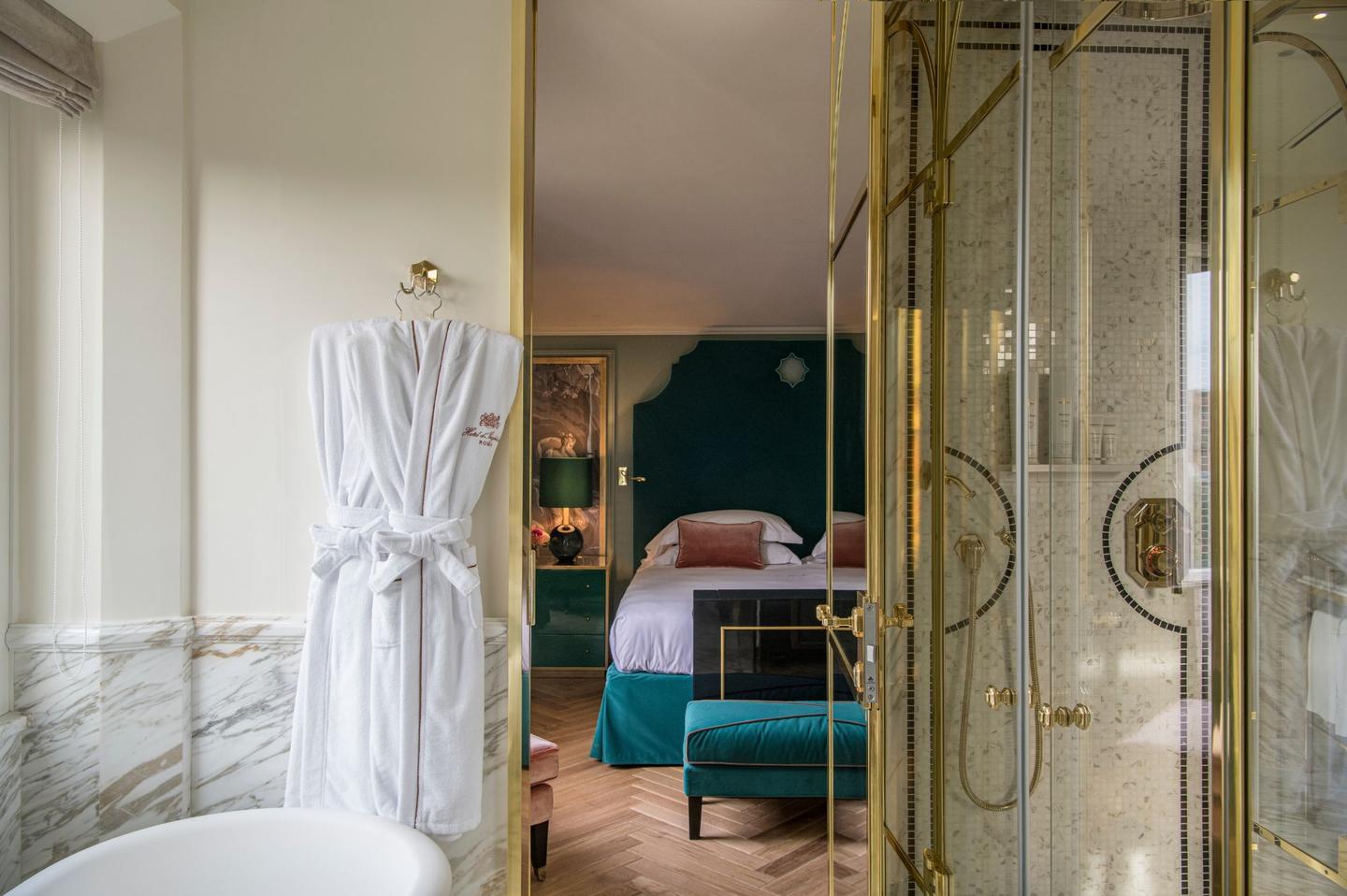 A historic 5-star hotel in Rome with new interiors
Originally built as a guest residence for a Roman noble family in the mid-16th century, Hotel d'Inghilterra has been welcoming travellers to the Eternal City for over 150 years. Over its long history, it has hosted legendary visitors, including Mark Twain, Elizabeth Taylor, Gregory Peck and Henry James. Inside, the rooms and suites blend contemporary lines and rich colours with a timeless elegance appropriate to the aristocratic palazzo housing the hotel, a short walk from the Spanish Steps.
Located in the heart of Rome's fashion district, between Via Condotti and Via Frattina, Hotel d'Inghilterra is the perfect place to experience the magic of Italian style. Relax in our newly renovated suites, offering stylish alfresco spaces and sweeping city views, and indulge in exquisite culinary experiences at Cafè Romano Restaurant & Lounge Bar, an enduring favorite of artists, writers and movie stars.
Designed to convey a fresh Roman feel, our rooms and suites offer guests a true sense of place, with fine fabrics, original furniture and statement art pieces. Renovated interiors and breathtaking views on the Eternal City.
An enduring favorite of artists and movie stars, the Cafè Romano Restaurant & Lounge Bar offers a memorably iconic dining experience in the heart of Rome.
The Cafè Romano offers updated traditional Roman dishes. In the warmer months, indulge in contemporary Italian cuisine in our dehors on Via Borgognona, one of the city's most fashionable streets.
discover
One of Rome's oldest hotel bars, the Café Romano Lounge Bar retains its antique glamour with a cocktail menu based on favorites that have been drunk at Hotel d'Inghilterra since its opening in 1845.
discover