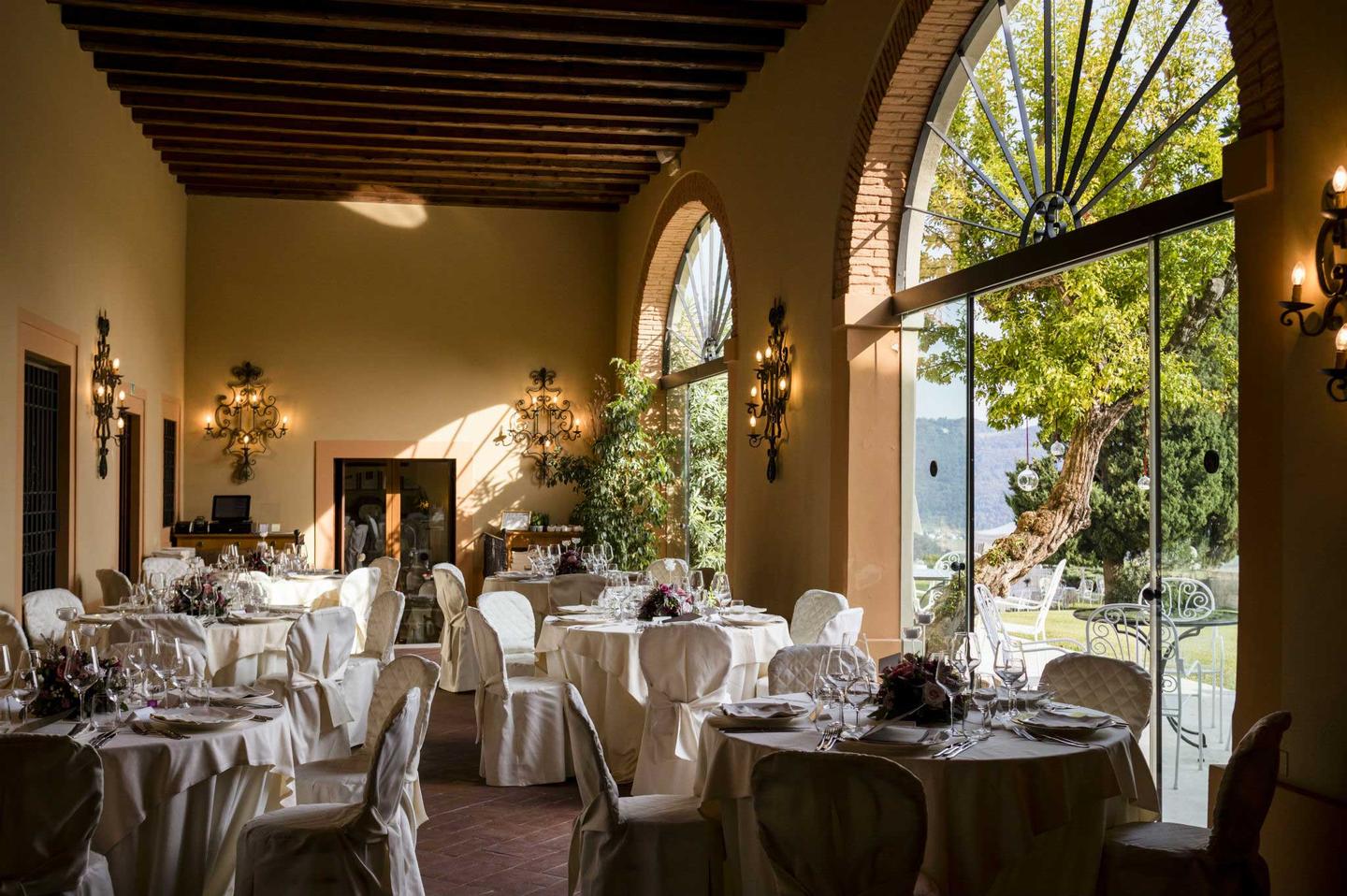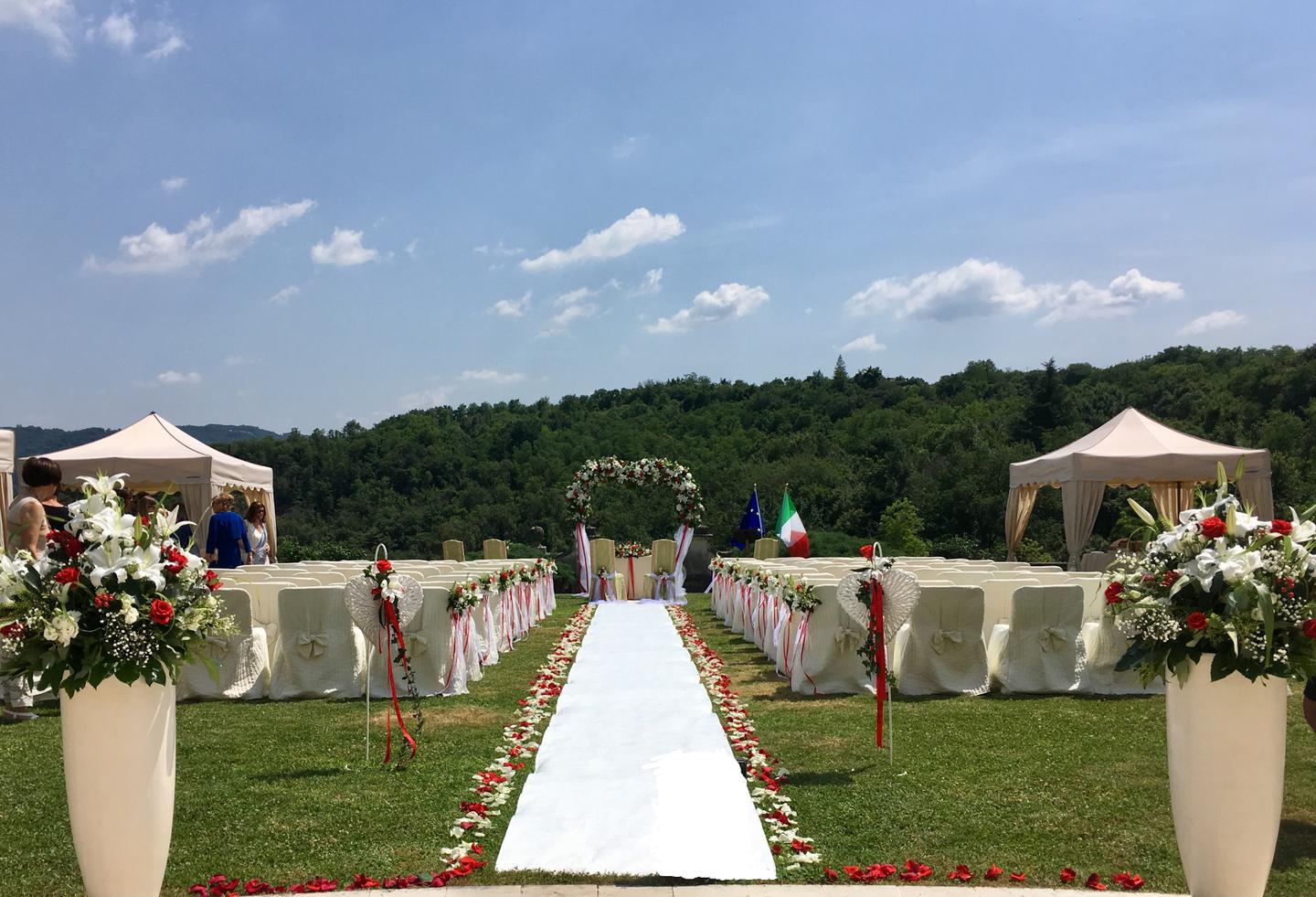 Special Occasions
Your special moments deserve a magical backdrop and a sophisticated atmosphere.
Villa Michelangelo, just a few miles from Vicenza, is the ideal venue for stylish weddings and ceremonies, ensuring that everyone in attendance enjoys an unforgettable day immersed in the natural paradise of the Berici Hills, at a time-honoured yet timeless country house.
While it is possible to celebrate civil weddings inside the villa and its garden, a chapel at a walking distance celebrates religious weddings.
Imagine an aperitif served buffet-style in the garden overlooking the valley, or a wedding banquet served at the La Loggia Restaurant, followed by poolside cocktails and music. Put your trust in our expert wedding planner, then sit back and let us do everything that is required to make your day just perfect.
Our spaces and facilities allow us to make your wishes come true: the 11 public rooms encapsulate the classic, aristocratic style of the hotel and can accommodate up to 300 guests, whereas during summer you will also have access to the lush grounds and the beautiful panoramic swimming pool for your cocktails and aperitifs.
And to end the day in style, you can savour your first night as a married couple in one of our refined Rooms or Suites, to make the most of the alluring ambience of our villa, which is positively overflowing with the sort of effortless style that it takes centuries to achieve.
The elegance of an 18th-century estate surrounded by nature at its most spellbinding.
SERVICES
• Wedding planner
• Professional floor staff
• Restaurant
• Wedding cake
• Swimming pool
• First night in a double room free of charge for the newlyweds
• Set up of rooms and outdoor spaces