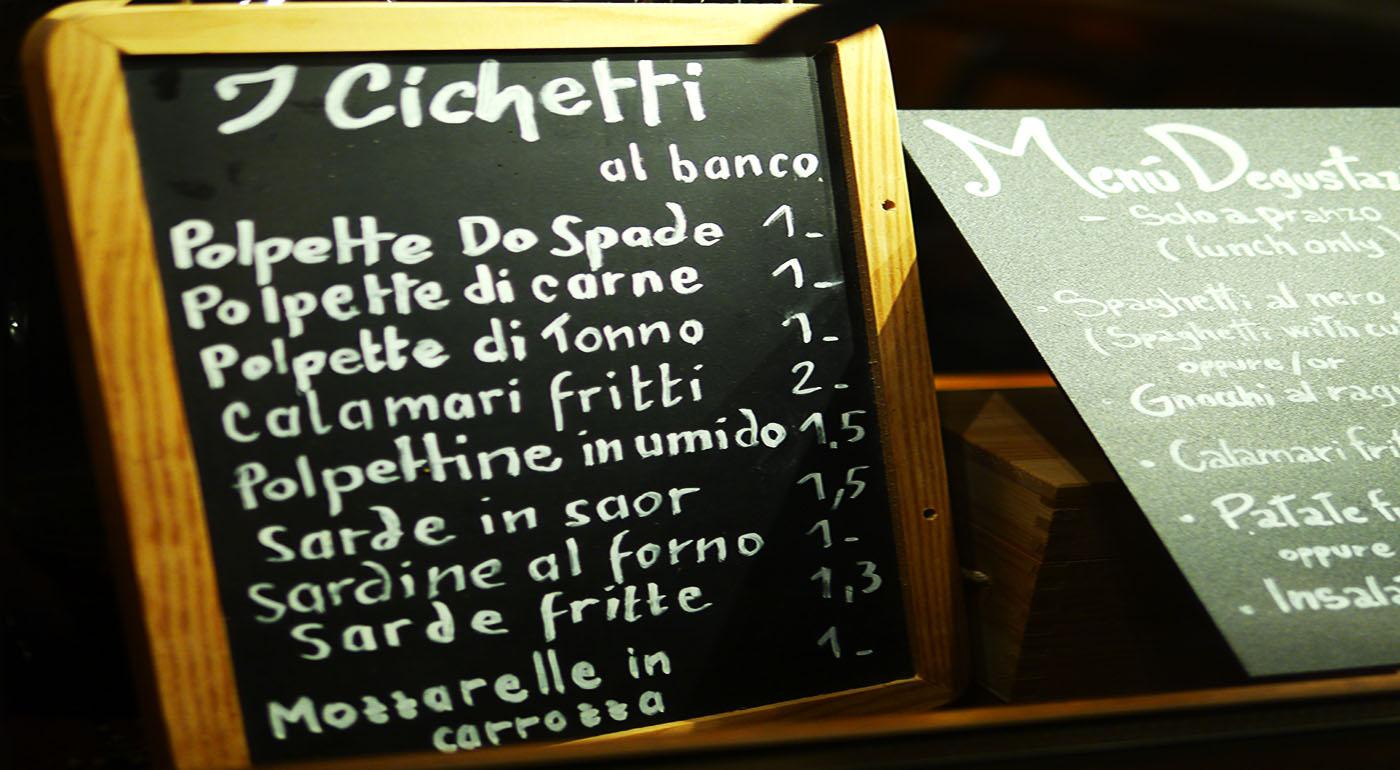 Bacari in Venice: where to eat traditional dishes
Around the Starhotels Splendid Venice, in the heart of the San Marco district, you can find several Venetian bacari, the characteristic "cichetterie" of the lagoon city, where you can eat traditional dishes.
The origin of the name "Bacaro" comes from the Venetian expression "far bacara", that is, to make noise, or party.
The bacari are nothing more than typical Venetian taverns with a simple and rustic decor, where Venetians can sip some wine and taste various small dishes (called "cicheti", hence the name of "cichetterie") displayed in the glass counter. 
There are plenty of bacari in the San Marco neighbourhood. These are our favourites, all within a 5-minute walk from the Starhotels Splendid Venice.
I Rusteghi
Near the Rialto Bridge, I Rusteghi is a historic Venetian tavern, a veritable flavour boutique.
The Rusteghi's signature dishes are its sandwiches, many of which are seasoned with the best truffles in Italy. As for wine by the glass, customers can choose from over 875 labels of white and red.
Enoteca Al Volto
A few steps from the Grand Canal, Enoteca Al Volto offers a menu of "cicheti" prepared with seasonal ingredients.
Crostini and sandwiches with speck and dandelion, finocchiona, peppery lard and beef bresaola or fish like creamed cod, octopus, sardines in saor (sweet and sour) and prawns.
Bacarando in Corte dell'Orso
Bacarando in Corte dell'Orso is a two-story restaurant near the Rialto Bridge: on the ground floor is a large bacaro with several tables, while on the first floor, a classic restaurant.
In addition to a large selection of "cicheti" and wine, Bacarando in Corte dell'Orso also has a great atmosphere, ideal for a small culinary break.