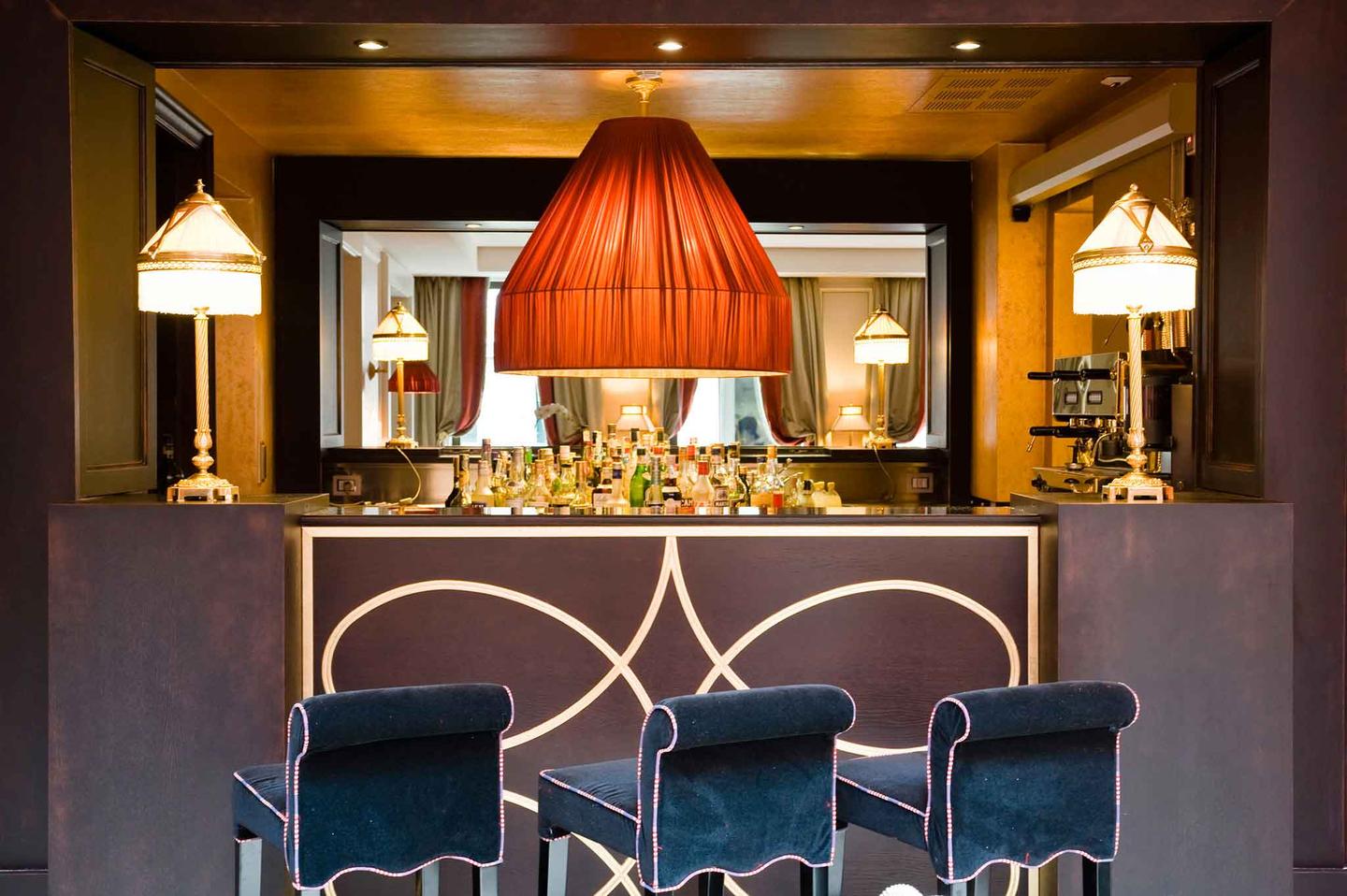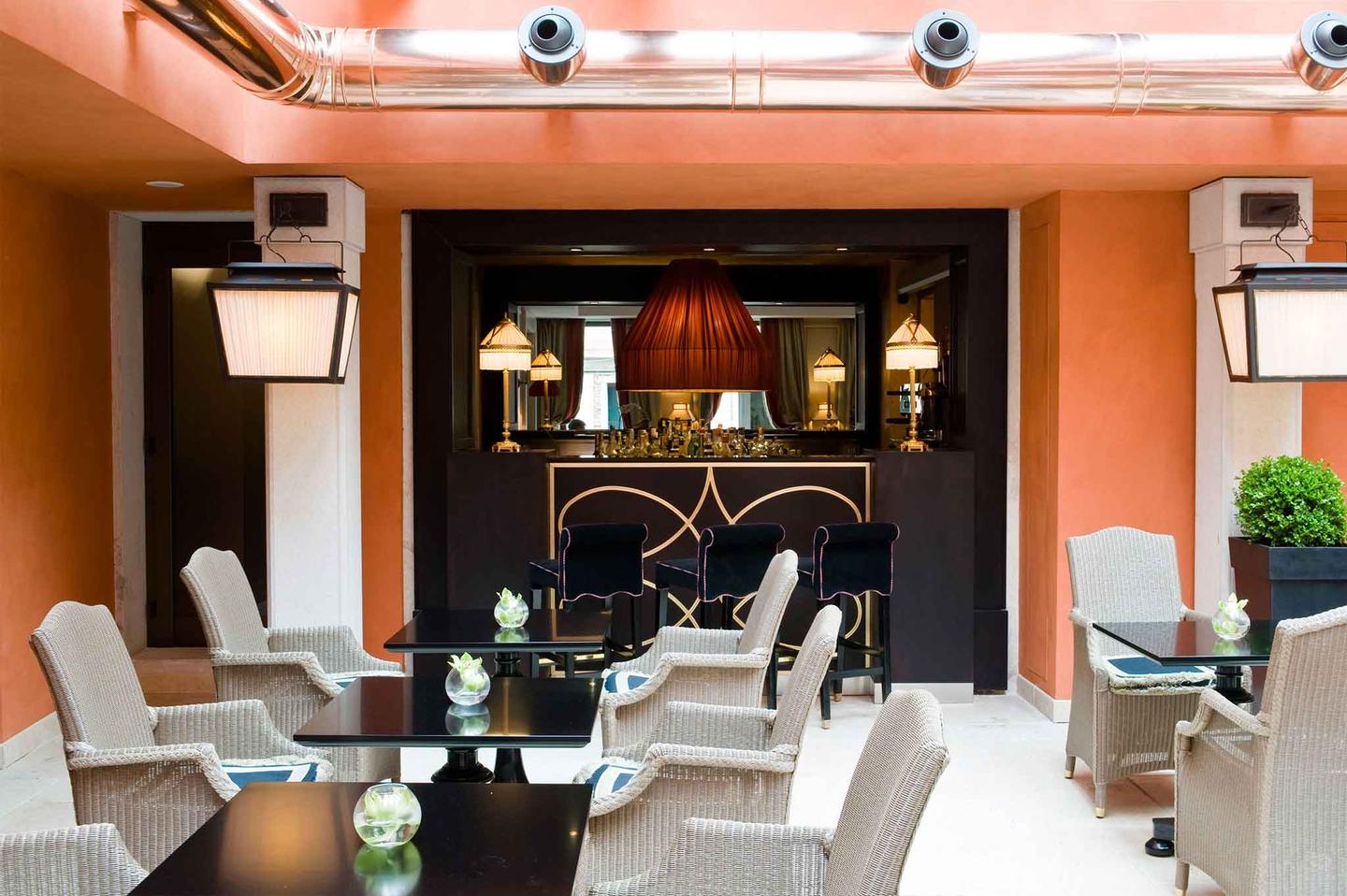 Lounge Bar in Venice | Splendid Venice
With its grand arched windows looking out on the canal, our Lounge Bar at Splendid Venice is a wonderful place to sip a coffee and watch the world drift by.
Enjoy an afternoon tea in luxury, surrounded by grand mirrors and sumptuous fabrics. Or settle in for a romantic evening in a secluded corner, and sample a classic Italian Bellini.
Highlight

Precious Murano glass chandeliers, refined furniture fabrics and large mirrors.