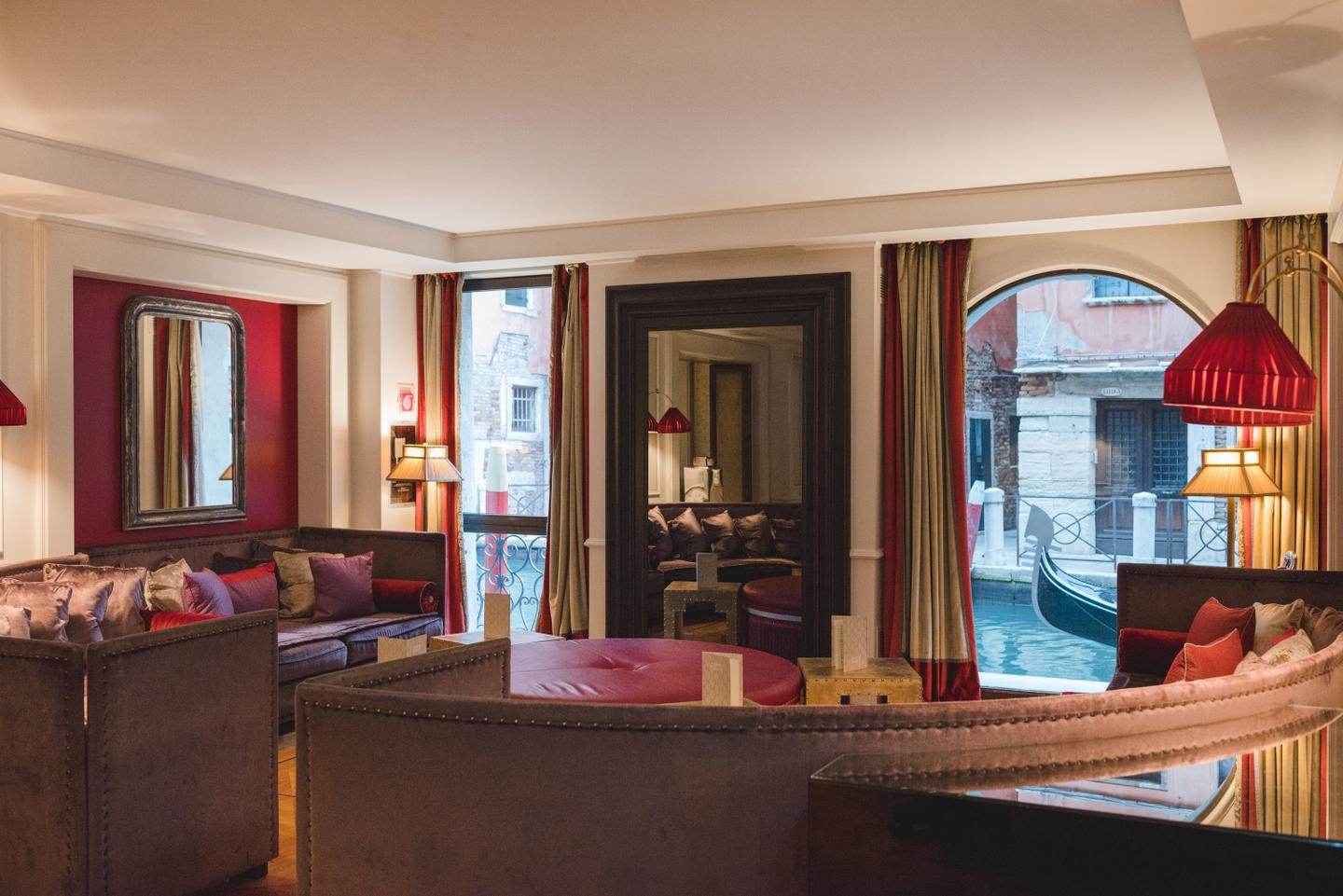 Plunging into the Serenissima's soul at its most authentic
Just a few steps from some of the world's greatest sights, the Splendid Venice is a charming luxury hotel, as elegant as Venice herself. It was first mentioned in the sixteenth century, the heyday of the Republic, when it was known as the Black Hat Inn, where Calle della Regina meets Rio dei Baretteri.
Over time, its various owners have expanded it and turned it into what you see today, two townhouses united in a harmonious ensemble. A place where passion, beauty and memory come together to create an unforgettable experience.
The spirit of the old inn lives on. You can sense it in the warm, personal welcome and the cosy, intimate public areas – like the lobby, which eschews the classic open design for a succession of small Levantine parlours.
The Splendid Venice exudes an instantly seductive charm, a timeless, nonchalant model of perfection, made of subtle moods and exquisitely thoughtful attention to detail.
The hotel enjoys a central yet quiet location just a short stroll – or gondola ride – from some of the city's iconic landmarks. There is also a water entrance and private mooring for boats on the Rio dei Baretteri.
The 165 rooms and suites offer Venetian elegance at its finest. Many vaunt wonderful views over the canals and rooftops, the bell towers and the terraces, called "altanas". All have luxurious, refined furnishings and exquisite details, where silver, brown and lilac set the tone for the wallpaper and damask designs that evoke the Serenissima's textile tradition.
The Splendid Venice offers so much more. Like the chance to contemplate Venetian majesty in tranquility. Like the breathtaking views you can absorb from the hotel's altana overlooking the beautiful rooftops and bell towers of this floating city. Drink it all in with a classic Spritz, a Bellini or an exclusive Laguna cocktail.
Staying at the Splendid Venice means plunging into the Serenissima's soul at its most authentic. The restaurant promises a gourmet dining experience with an array of authentic Venetian recipes to savour.
The spacious meeting room accommodates up to 35 people in a relaxed, private setting for high-level events and meetings.
From the Les Clefs d'Or Concierge to the 24-hour room service, from the tranquil library to the delightful roof terrace, all our services are carefully crafted to make your stay simply unforgettable.