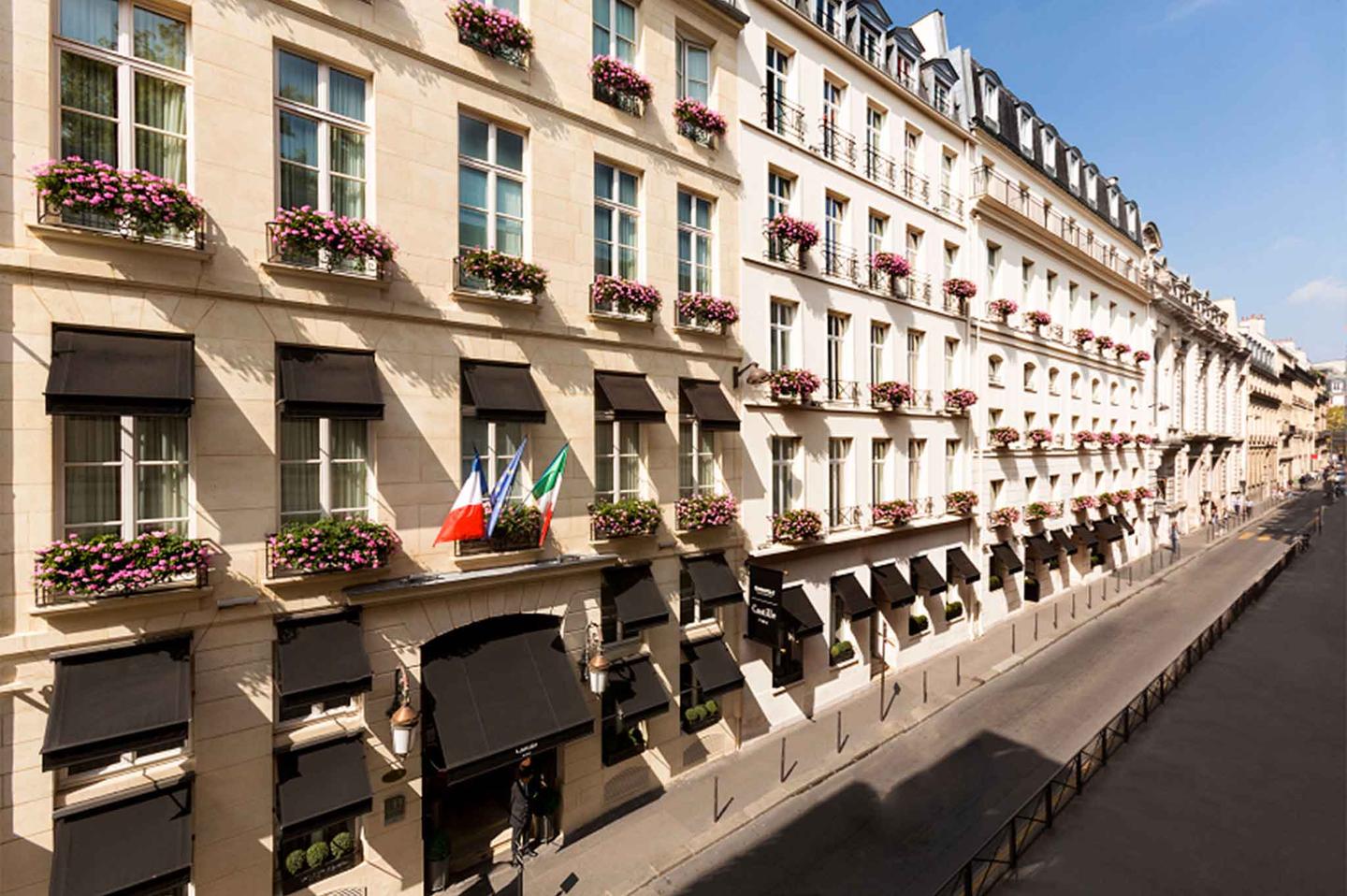 Le Marais Paris
Le Marais, the trendiest district in Paris, is easily reachable from the Starhotels Castille Paris with the metro or by foot walking distance of 30min.
Built in the 12th century, the Marais district was home to nobility, who built their houses here in the 16th and 17th centuries. To date, they are the only noble residences to have survived the city's numerous urban developments.
The beautiful Place de Vosges also dates to the 17th century. The main historical attraction in the neighborhood, the square is surrounded by beautiful brick buildings and is the ideal place to relax on the benches or lawns, letting yourself be lulled by the sound of the fountains.
Over the past 150 years, the area has welcomed immigrants mainly from Eastern Europe and has been transformed into Paris' Jewish quarter. The arrival of this community has given Le Marais a strong cultural character, thanks to the Jewish symbols and religious buildings.
In addition to its historical and cultural soul, Les Marais also has a more animated and fashion-conscious side. 
Walking through the neighborhood, alongside museums and galleries, are markets, boutiques of all types, cafes, restaurants and wine bars.
Every evening, the Marais district comes alive with trendy bars, where you can stop for a tapas-style aperitif, a classic dinner in a brassierie or hit the clubs and dance until morning. 
Le Marais is also a must for anyone who loves shopping. All the designer boutiques and international fashion labels are here, including Margiela, Gucci, Céline, Fendi, Lanvin, Aalto and Yohji Yamamoto, as well as concept stores selling clothing and accessories.