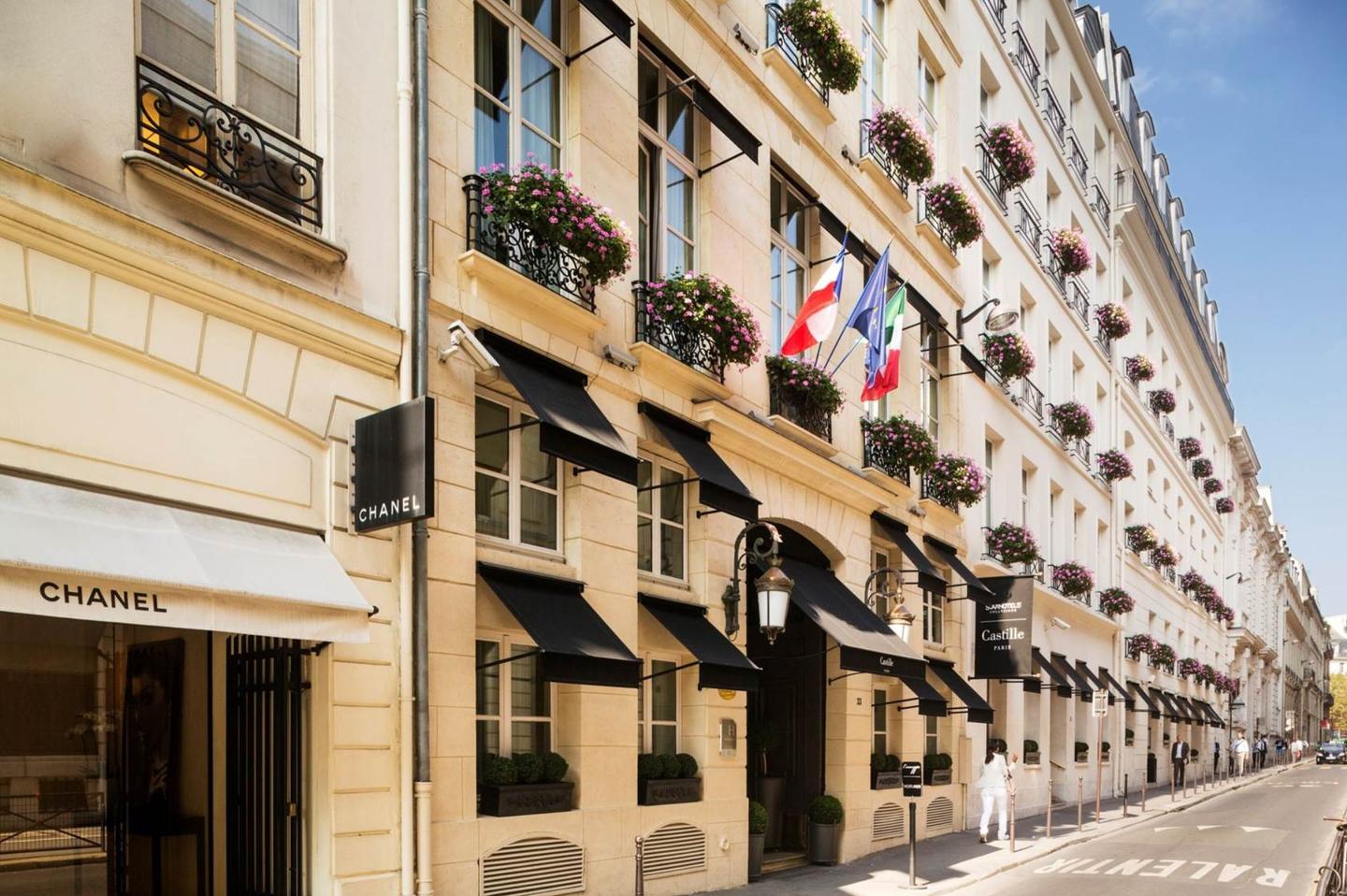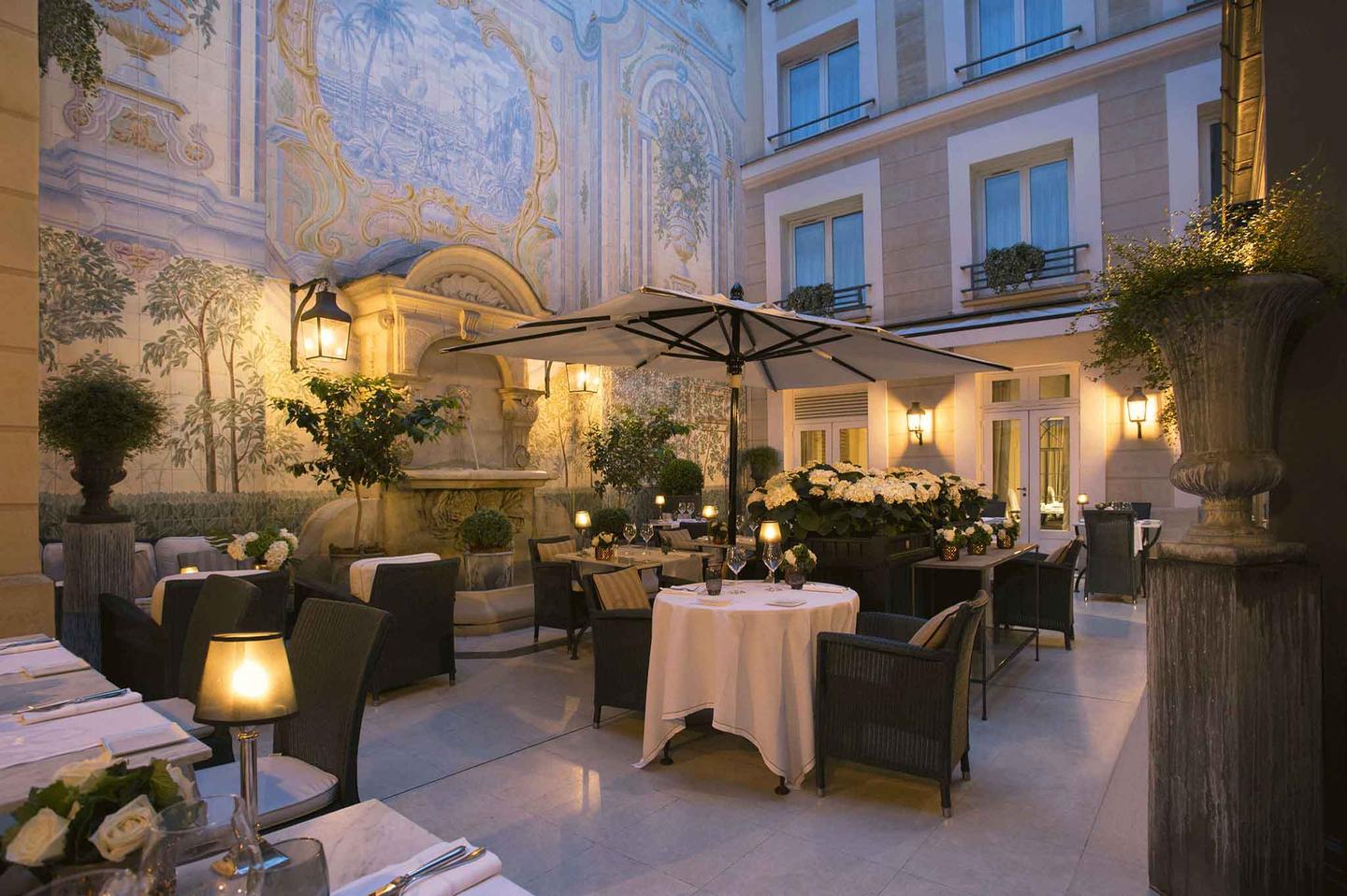 Hotel
Italian elegance and Parisian haute couture come together in the iconic Castille. Standing next to the legendary Maison Chanel in the heart of the 1st arrondissement, this luxury 5-star hotel has been restored to its 18th-century splendour.
Sheer quality shines through in every detail, from the period artworks and antiques to the elegant Florentine patio and Roman fountain, from the spacious suites to the bar, with its effortless chic. Yet, even in all this opulence, the charming, intimate atmosphere of the hotel gives guests the extraordinary feeling of staying in a private residence in one of the world's greatest art cities.
The Castille is prestigiously located in Rue Cambon near the city's most exclusive fashion boutiques and signature sights, such as the Louvre, the Champs Elysées and the Centre Pompidou.
The hotel's 108 rooms and suites occupy two wings of the building, each with a character of its own: one exudes contemporary elegance, while the other offers a touch of classic French style.
In the elegant Salon de Thé, the Castille has something for every occasion at the L'Assaggio restaurant and its bar. During spring and summer, guests can dine under the Parisian stars in the enchanting inner courtyard.
The Castille has three daylight meeting rooms to host receptions and private gatherings for up to 70 people. The hotel team can arrange any type of event and make it a memorable occasion.
All services are carefully crafted to ensure every guest a superlative experience, from the Les Clefs d'Or Concierge to the 24-hour room service.