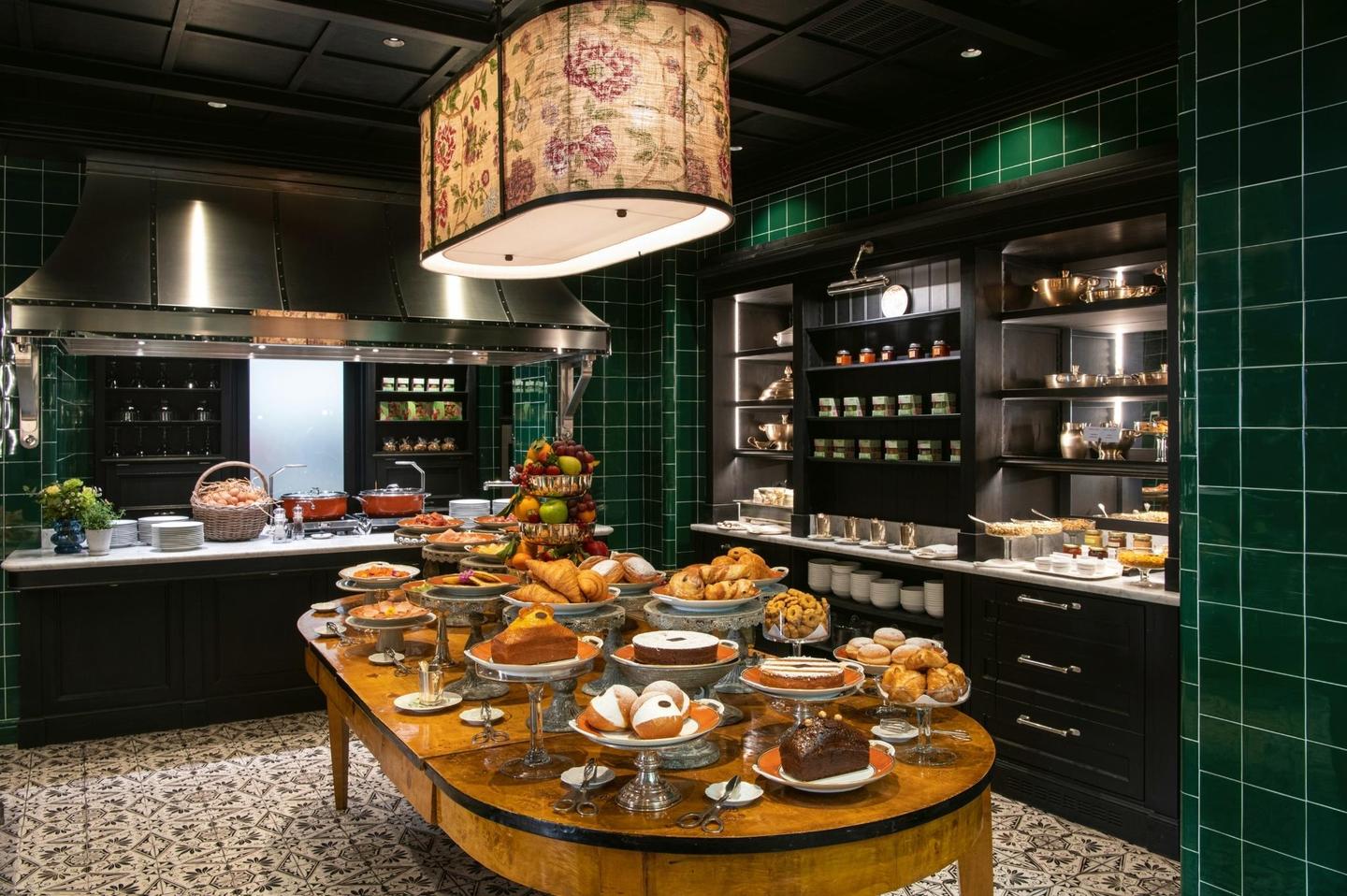 IGINIO MASSARI, ALTA PASTICCERIA FLORENCE | HELVETIA & BRISTOL
Throughout his career, Iginio Massari has re-interpreted the Italian breakfast, re-visiting certain milestones and introducing high quality pastries, experimenting new flavor combinations.
Today, Iginio Massari Alta Pasticceria proposes a rich but light and balanced breakfast, prepared with ingredients of the highest quality, chosen personally by the Maestro and his children, Debora and Nicola.
Iginio Massari's breakfast consists of brioche and croissants freshly filled with fresh creams, soft and aromatic plum cakes, biscuits and cakes and the Maestro's famous pastries, perfect for every season.
It is served every morning in the beautiful Tinello of Helvetia & Bristol.