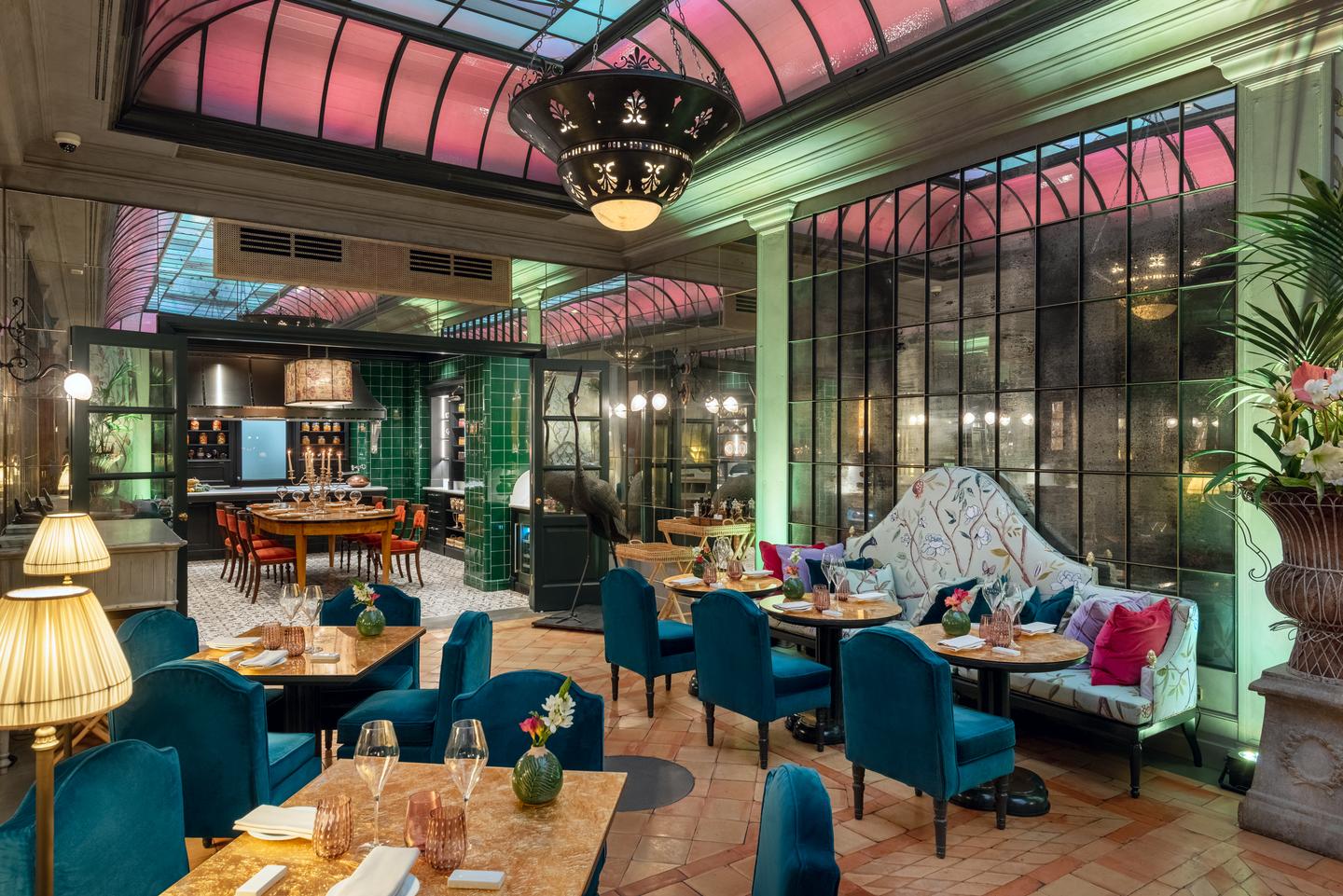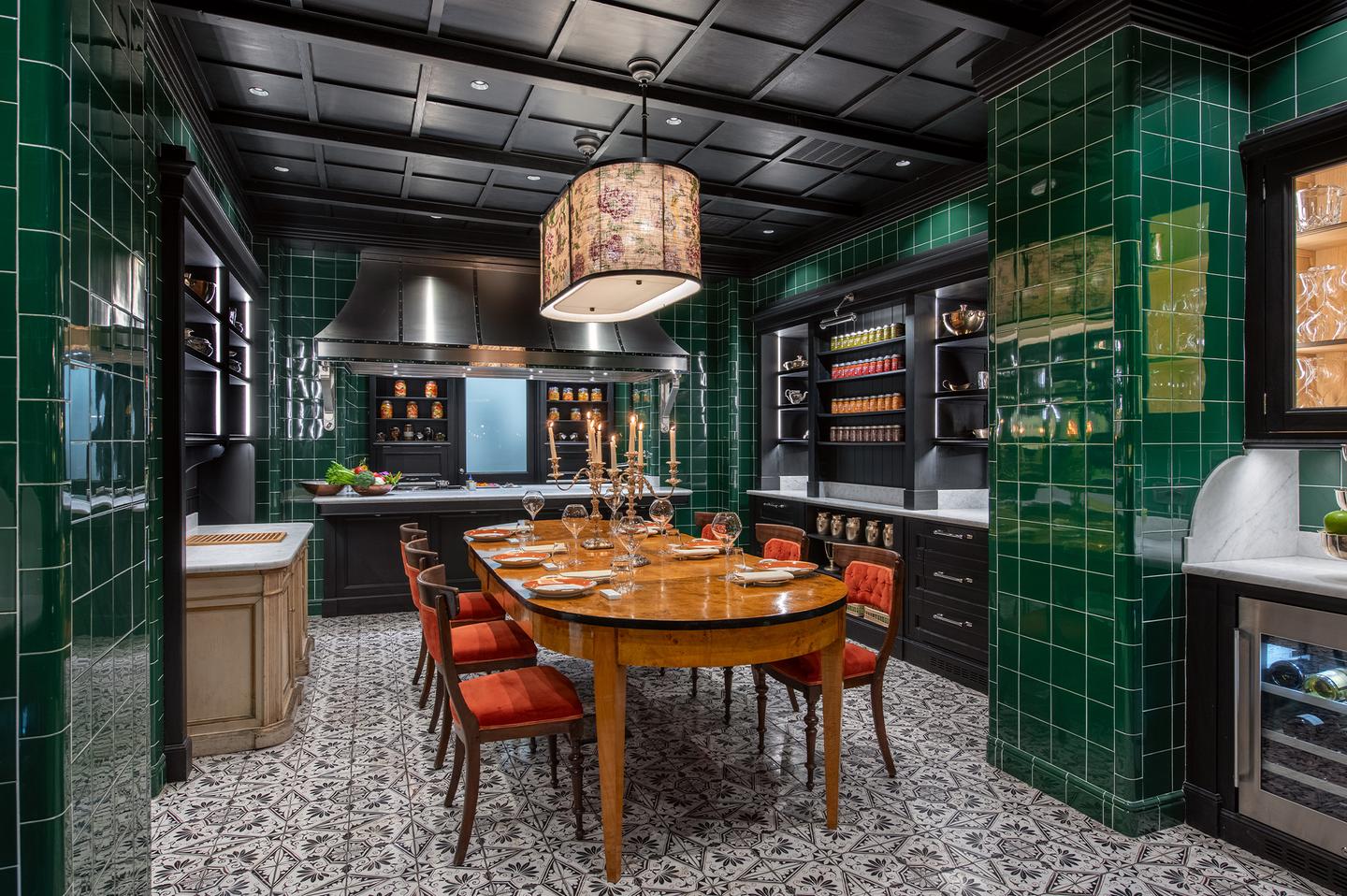 Bristol Winter Garden | Helvetia & Bristol
The evocative Winter Garden, covered by the historic Liberty-style glass ceiling, is a versatile ambience, where mirrored screens bestow intimacy to the setting, reflecting the exquisite petroleum blue velvet of the seats, while the sophisticated wallpaper depicting the Tuscan fauna, recalls classic motifs of 18th-century chinoiserie.
The Winter Garden opens into the Tinello, a masterpiece of Florentine high craftsmanship and beating heart of the hotel, designed by Riccardo Barthel, that hosts a variety of gastronomic appointments in different moments of the day.
The Tinello can be booked for private events, dinners and chef's tables for up to 12 guests.