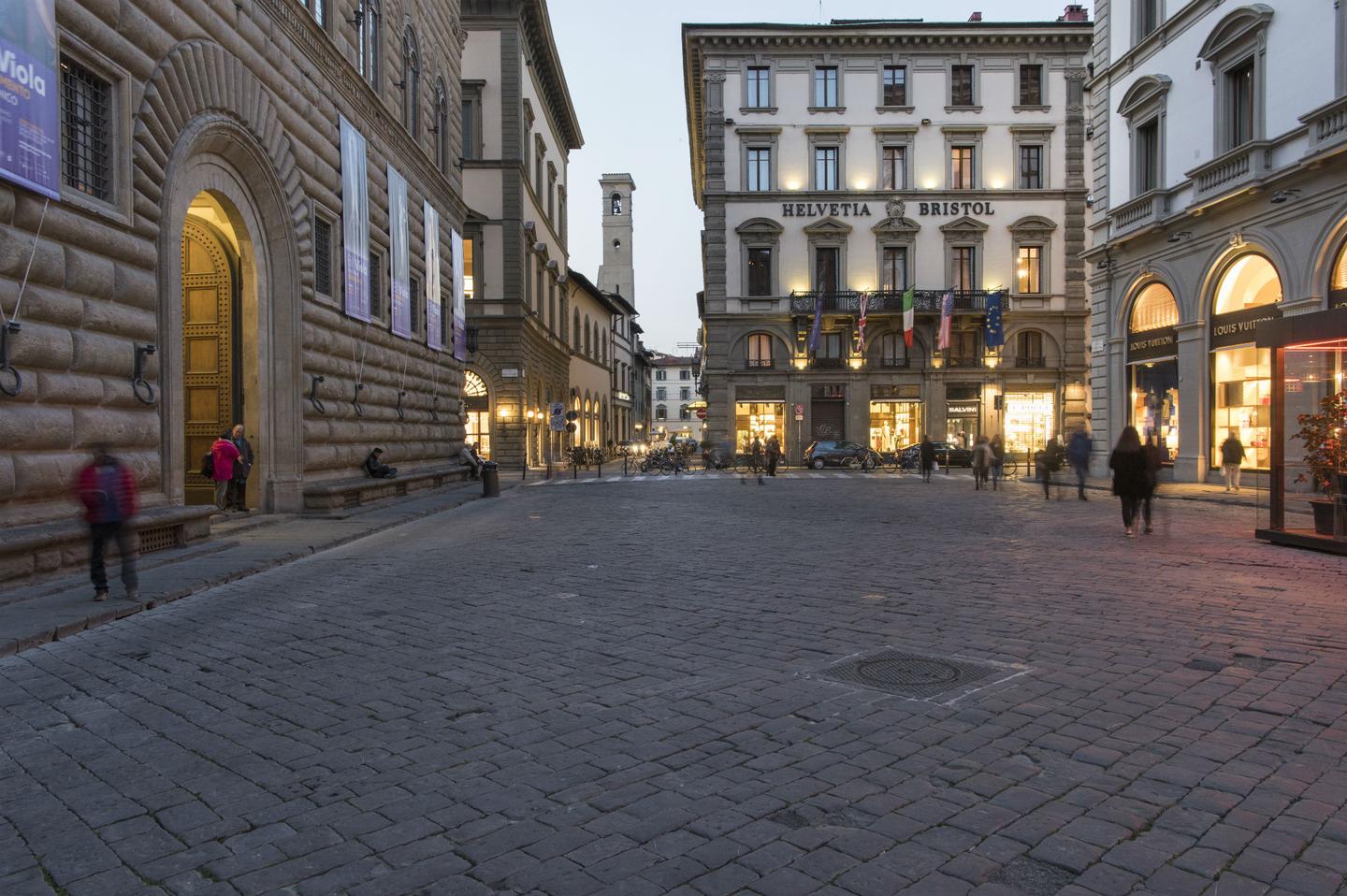 Palazzo Strozzi in Florence, Italy
Palazzo Strozzi is one of the most beautiful Renaissance palaces in Italy, it's just a short walk from the Helvetia & Bristol.
Built at the behest of the wealthy merchant Filippo Strozzi, Palazzo Strozzi is a masterpiece of Florentine civic architecture and annually hosts important exhibitions of artworks from all over the world.
The exhibitions range from the classic works of 16th-century Florence, with paintings by Michelangelo, Pontormo and Giambologna, to the controversial contemporary art of Ai Weiwei and the experiences of immersion in space, image and sound experimented in Bill Viola's video art.
The exhibitions hosted by Florence's Palazzo Strozzi suit every taste and age.
The building looks like a small fortress in the heart of Florence. It has a rectangular base and rises across three floors. The three imposing entrances are surrounded by rectangular windows overlooking via Tornabuoni, piazza Strozzi and via Strozzi.
Inside is a beautiful courtyard surrounded on all four sides by arches resting on columns with Corinthian capitals.
Palazzo Strozzi houses four important institutes:
The Gabinetto G. P. Vieusseux
The Istituto Nazionale di Studi sul Rinascimento
The Italian Institute of Human Sciences
The Fondazione Palazzo Strozzi