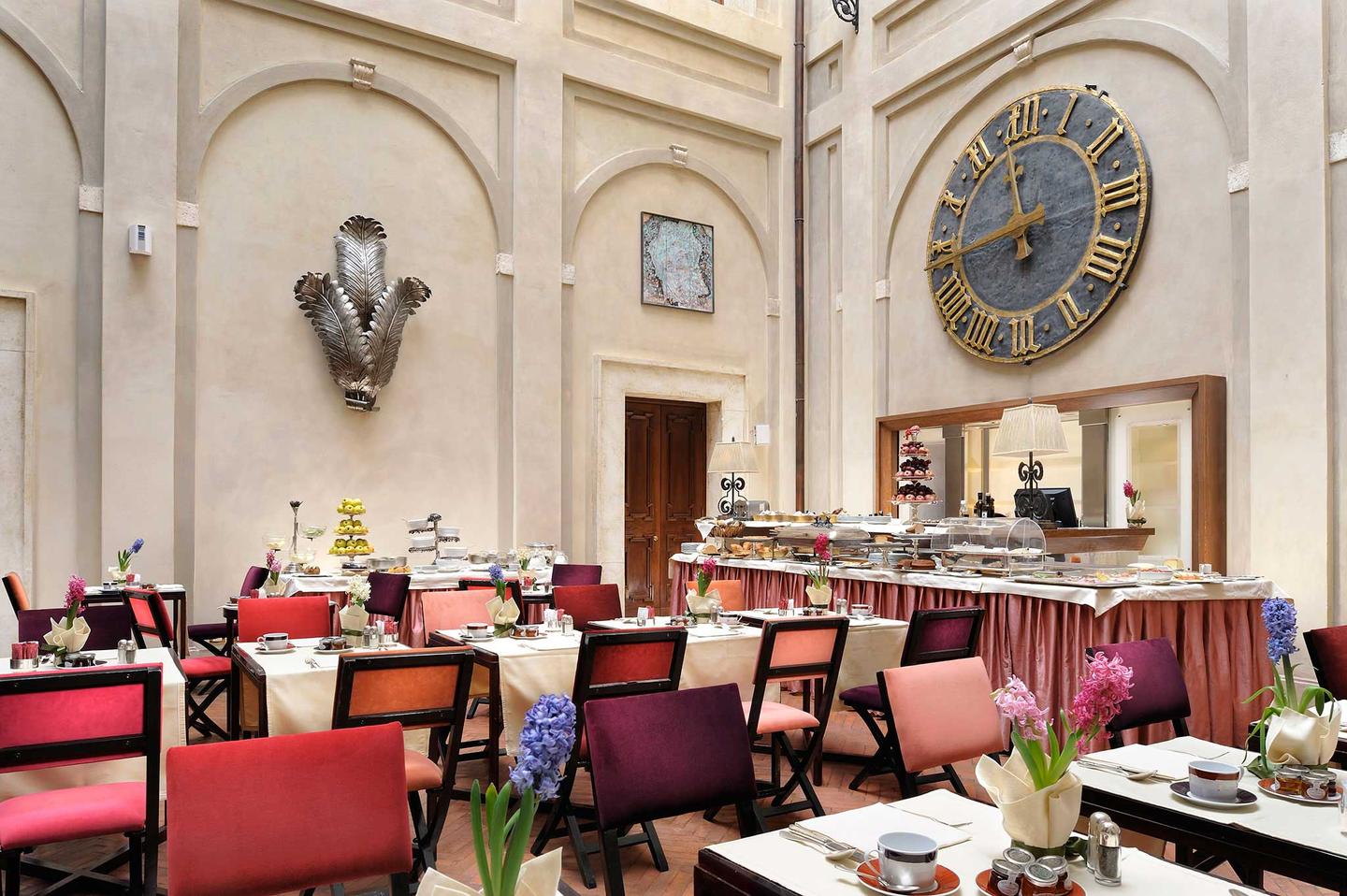 Fine Dining in Siena, Tuscany
The decisive flavor of Tuscany
At the Grand Hotel Continental, elegance, art and fascinating history can also be found at the tables of the Sapordivino gourmet restaurant, at the Lounge Bar by Sapordivino and in the exclusive Wine Cellar by Sapordivino.
In distinctive, private settings, guests are taken on a veritable gastronomic journey with delectable cocktails and a rich menu inspired by traditional regional recipes and ingredients.
Restaurant
In the Sapordivino restaurant, our Chef Luca Ciaffarafà skilfully performs his culinary art, proposing sophisticated interpretations of classic Sienese dishes accompanied by the best local and national wines.
Discover
Wine cellar
The Wine Cellar by Sapordivino is located at the base of a recently rediscovered medieval tower, one of the most fascinating parts of the hotel. 
Discover
Bar
The Lounge Bar by Sapordivino, located in the charming courtyard of the Palazzo, is a delightful yet informal setting where guests can enjoy delectable cocktails or sample the delights of the SaporDivino restaurant.
Discover