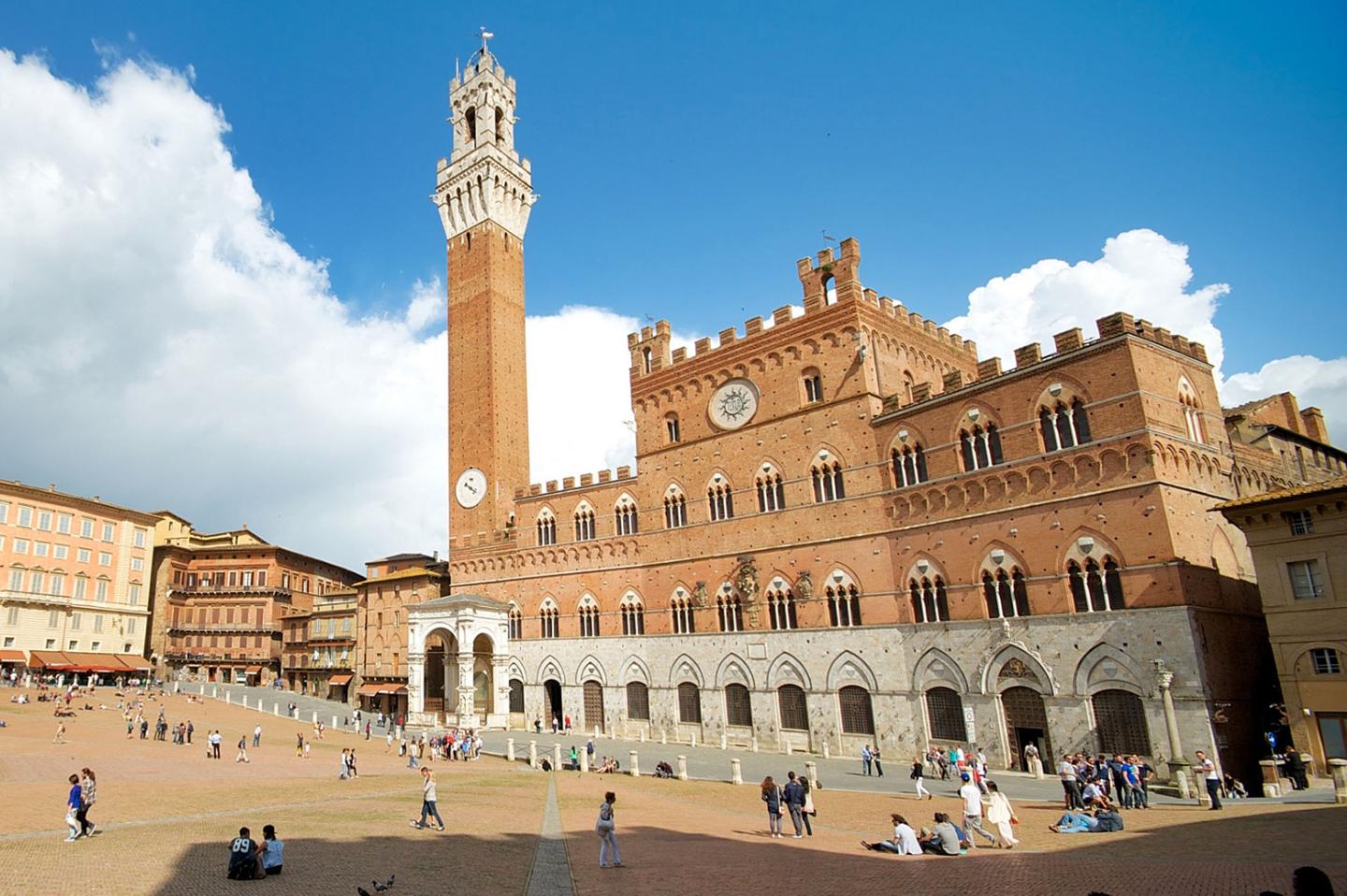 Palazzo Pubblico in Siena
Not far from the Grand Hotel Continental, in the centre of piazza del Campo and flanked by the Torre del Mangia, Palazzo Pubblico hosted the seat of Sienese government for more than 700 years.
Built between 1288 and 1310, Palazzo Pubblico is an imposing building adorned with frescoes, paintings and sculptures: fundamental examples of medieval art.
There are three coats of arms adorning the building's façade, representing the Medici, the IHS Christogram and the Capitoline Wolf.
Inside the Palazzo Pubblico is the Cortile del Podestà, also called the "entrone", where the horses stop before entering the square during the Palio.
The town hall also houses one of the most important museums in Italy: the Civic Museum, vaunting a series of large halls decorated with impressive works of art.
From the Civic Museum, you can access the panoramic Loggia, where you can take in a splendid view of the city of Siena.