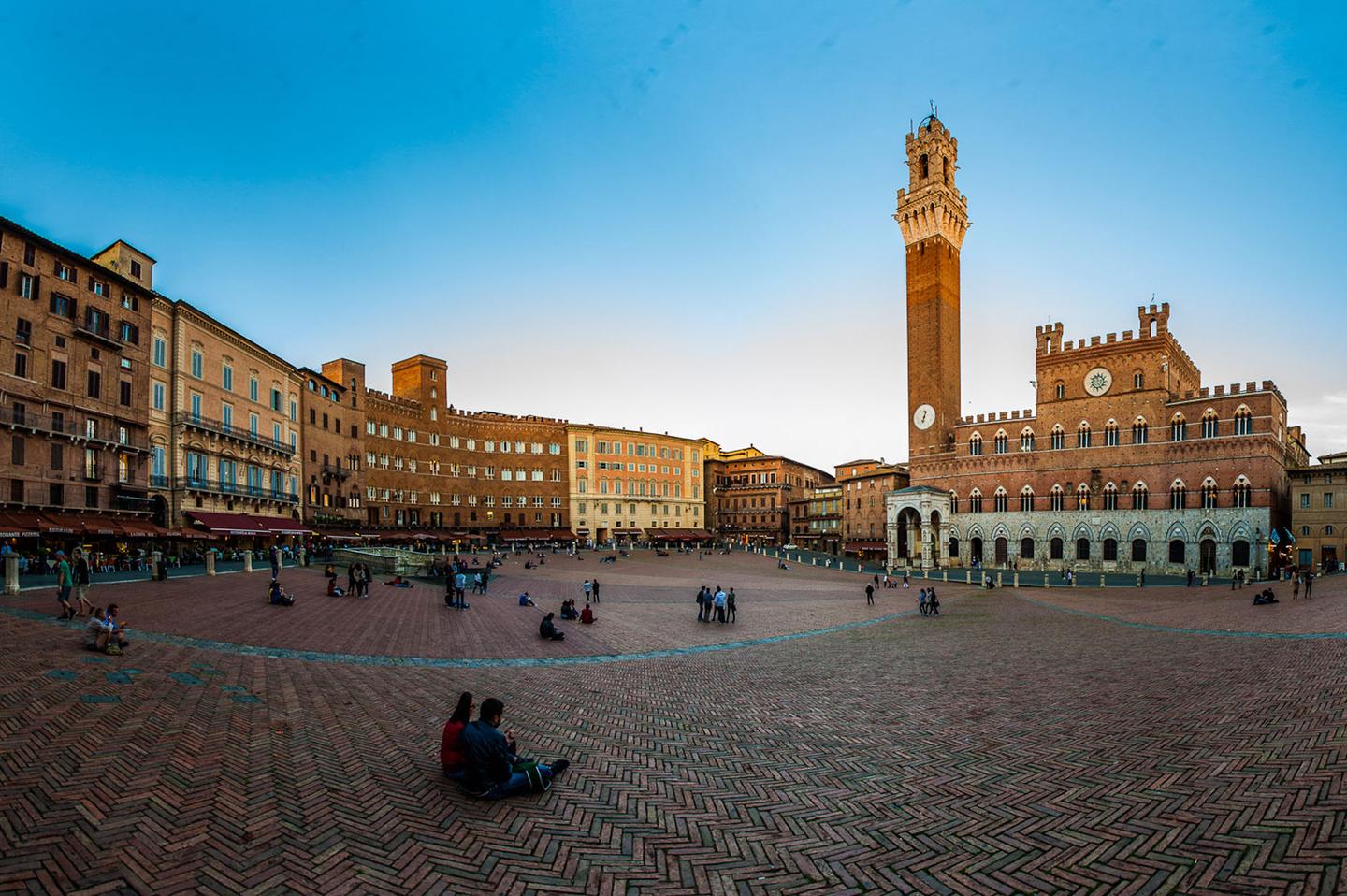 Piazza del Campo Siena, Italy
Home to the famous Palio di Siena, piazza del Campo is one of the landmarks of the Tuscan city and only a 3-minute walk from the Grand Hotel Continental.
Built in the early 1300s as a gathering place for merchants, it was the only space in Siena where, during the holidays, games or other important events could accommodate the entire city's population.
Piazza del Campo has looked the same since the end of the 1300s, when it transitioned from commercial site to tourist spot 
Piazza del Campo is known for its unique shell shape and for dipping slightly downhill. Entering the square, you face the imposing Palazzo Pubblico, or town hall, while at its centre is the Fonte Gaia, so called for the joy the Sienese felt when water flowed into piazza del Campo for the first time.