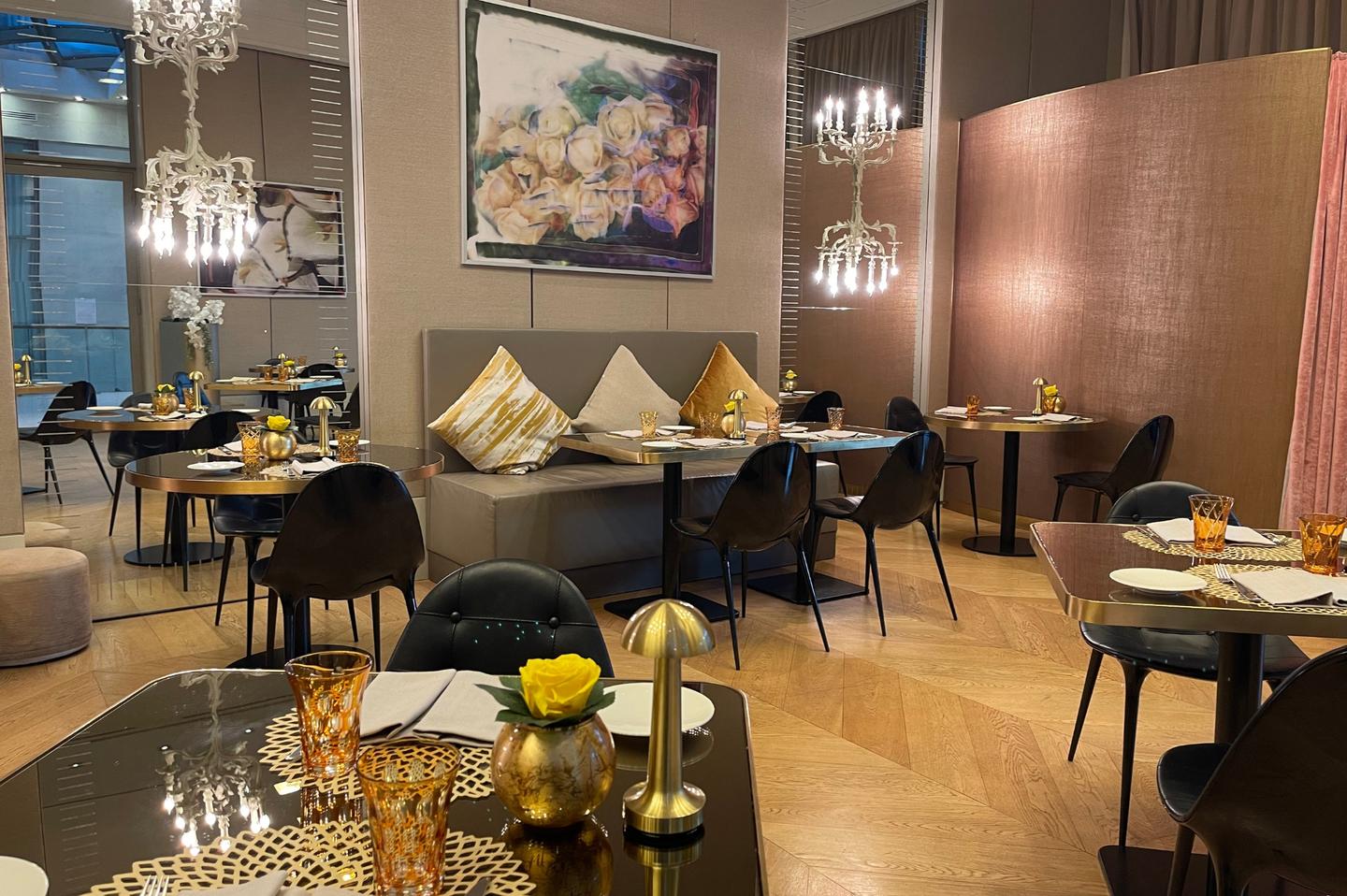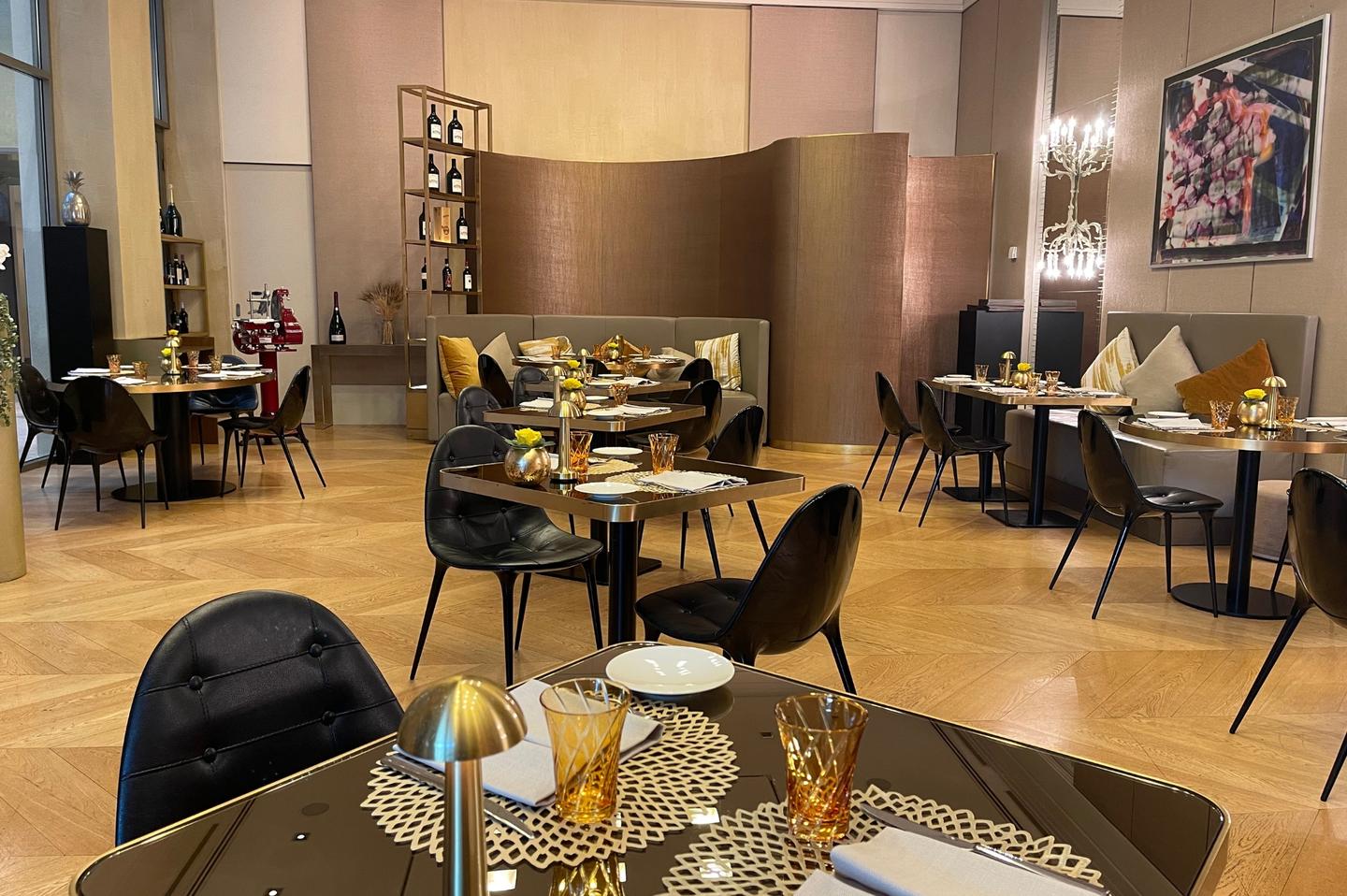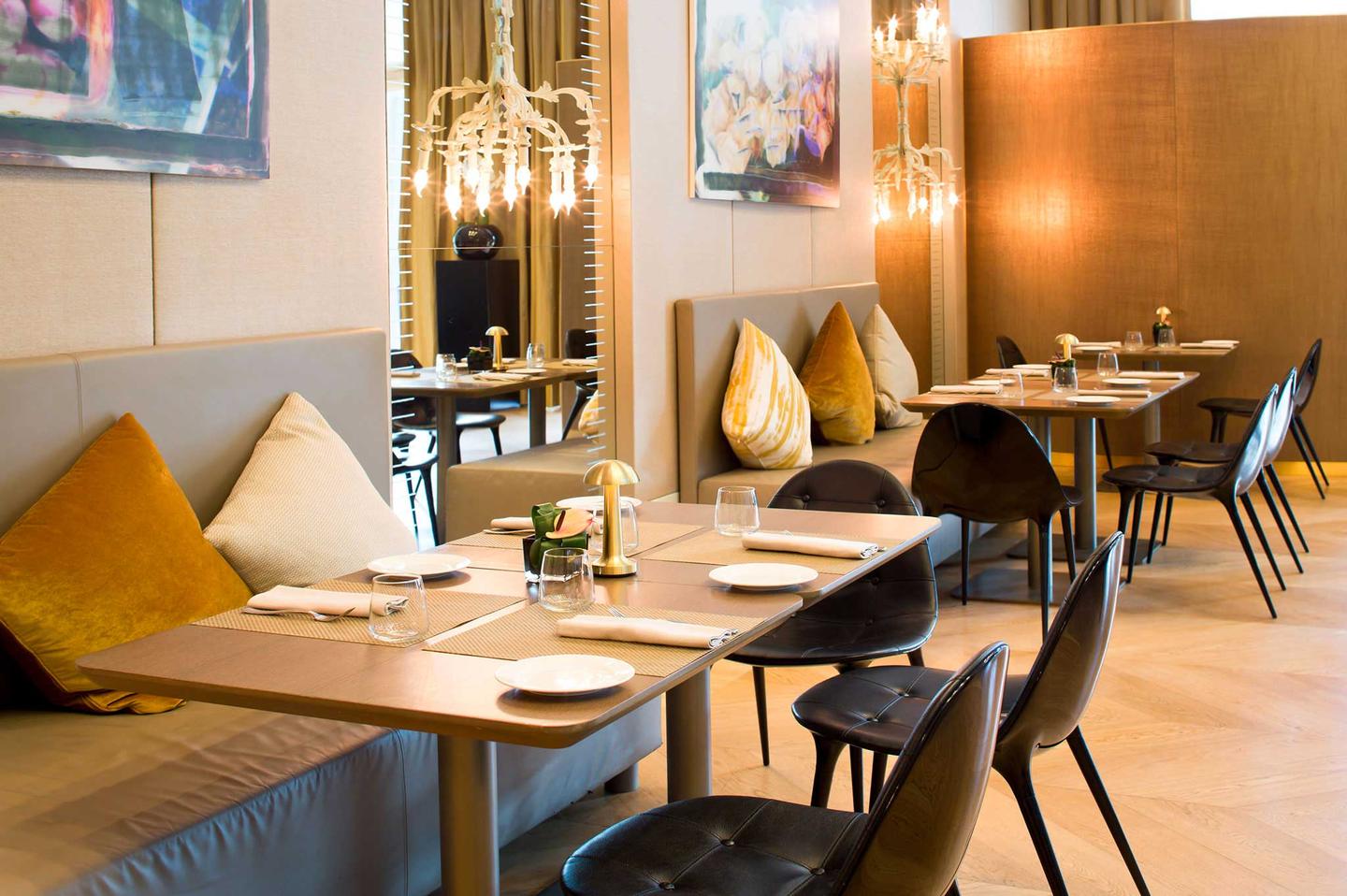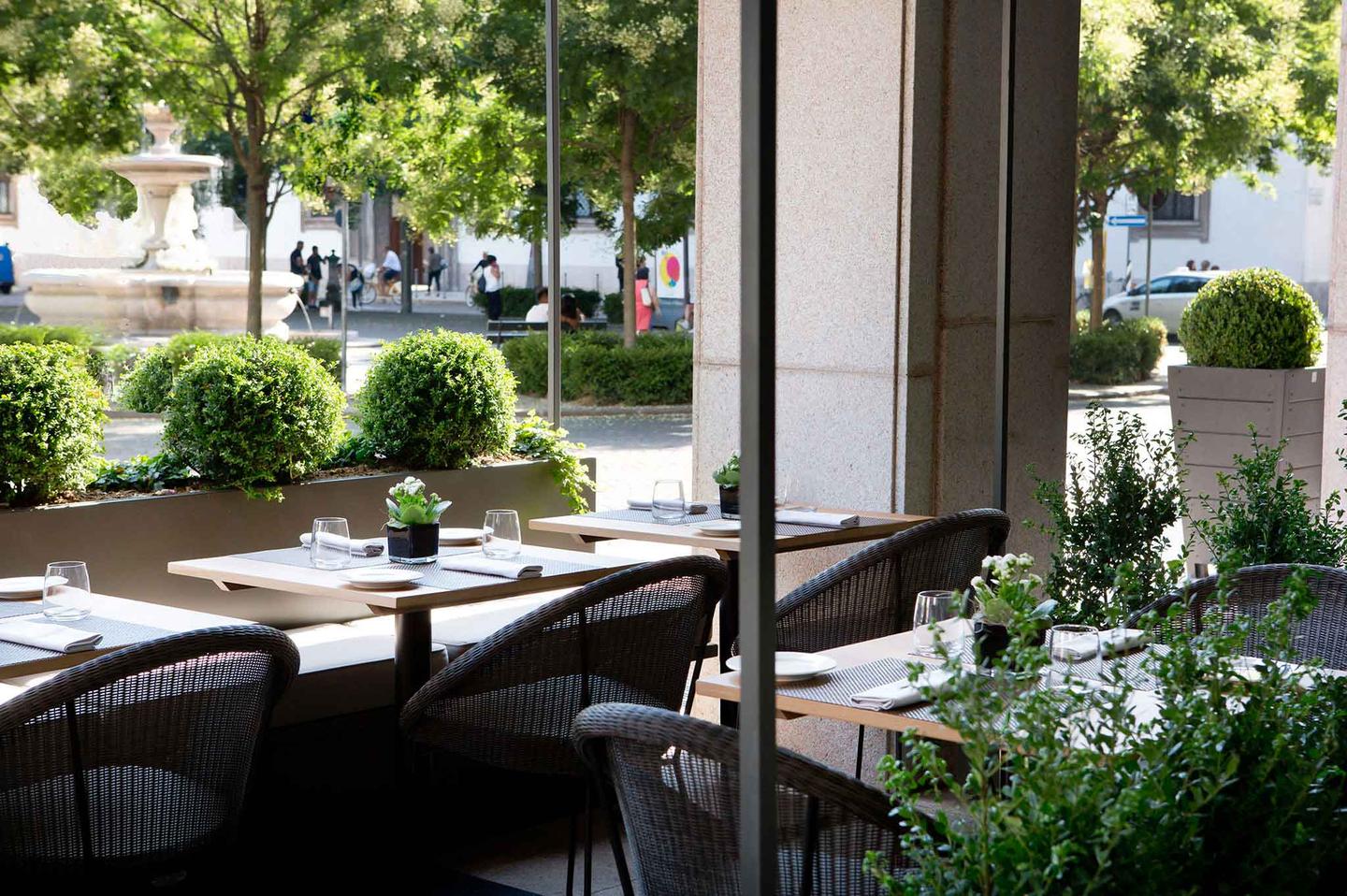 Sfizio Restaurant near Duomo
For a gourmet lunch or an elegant dinner, the destination is Sfizio, the hotel's flagship restaurant. Here guests may choose to dine on the charming outdoor terrace on Piazza Fontana, an ample space enclosed by an artfully sculpted hedge.
Many wonderful dishes are based on seasonal local ingredients of the finest quality, such as the chef's speciality Spaghetti ai tre pomodori e basilico, featuring artisanal pasta from Gragnano and three varieties of tomato.
The menu changes each day and can be adapted to the dietary needs of the guests, with special children's menus and halal options.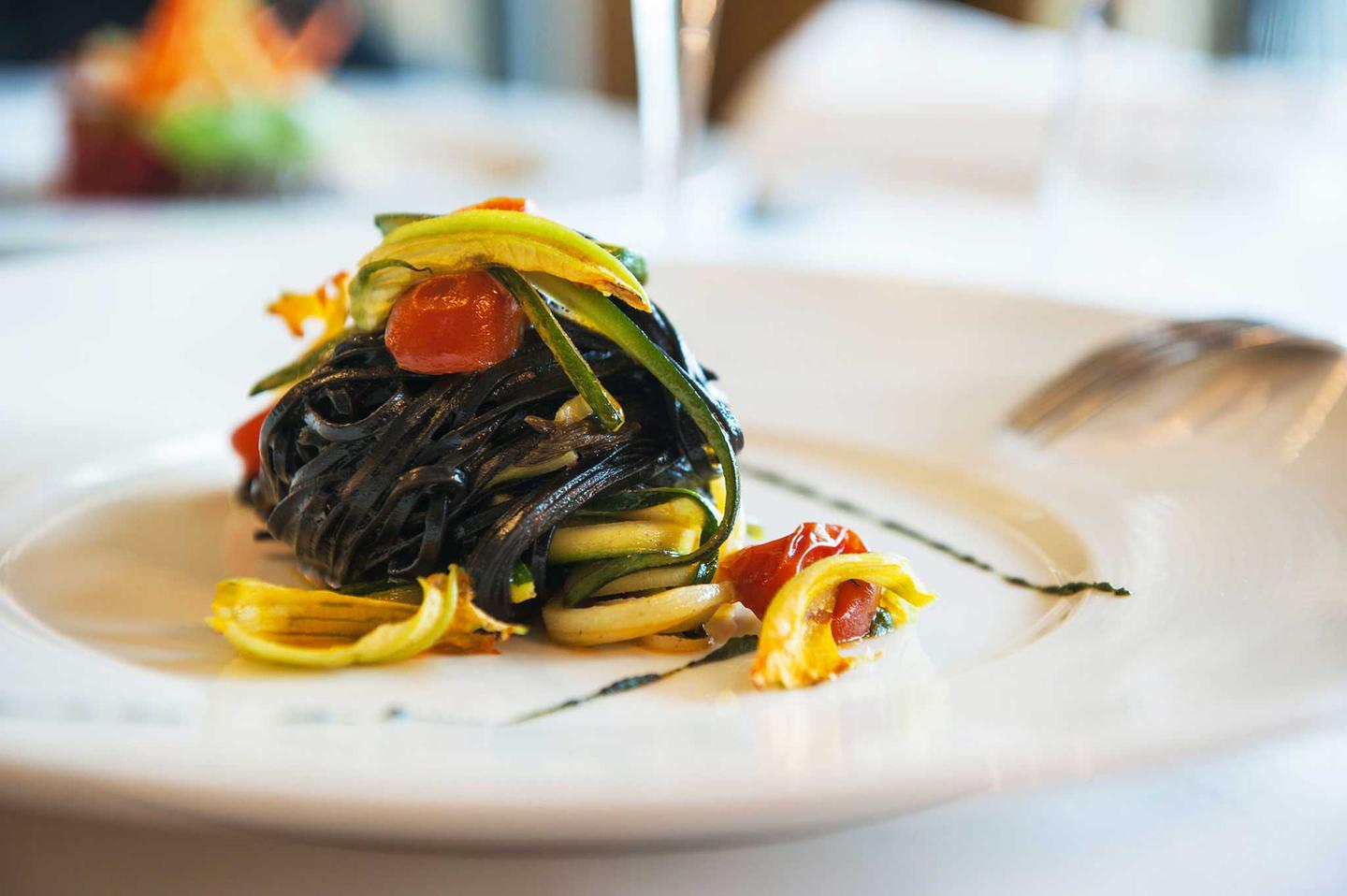 Information
Opening hours
Lunch from 12.30 to 2.30 pm 
Dinner from 7.00 pm to 10.00 pm
contacts
Piazza Fontana, 3
20122 Milano
T:+39 02 8831881
F:+39 02 8057964