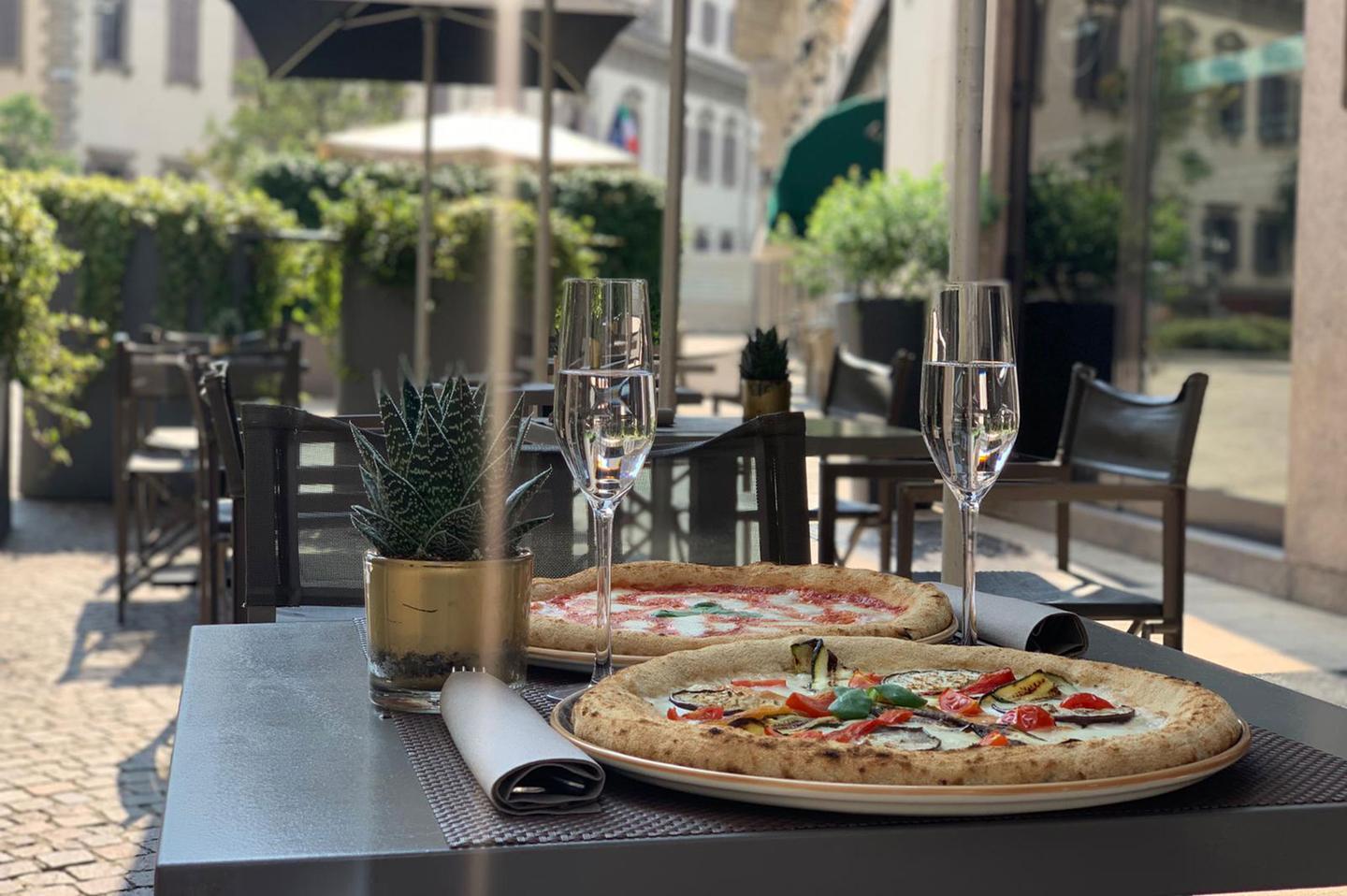 Roses Pizza & More | Rosa Grand Milan
A new and refined space dedicated to pizza, the most beloved and famous Italian food in the world.
Here guests can enjoy gourmet pizzas and delicacies typical of Italian culinary tradition, while overlooking the elegant Piazza Beccaria.
The excellent food options available at Rosa Grand are enriched by the arrival of Roses Pizza & More, the new restaurant where guests can taste classic Italian pizzas as well as the most imaginative varieties made with ingredients that were carefully selected to satisfy even the most demanding palates.
Options range from the must-have, ultra-light Margherita to the Rosa Grand, flavored with the famous three-tomato sauce.
Along with pizza, guests can also choose a variety of fresh salads, piadine and excellent hamburger.
HIGHLIGHT

Don't forget to pair your pizza with a good glass of sparkling Champagne!