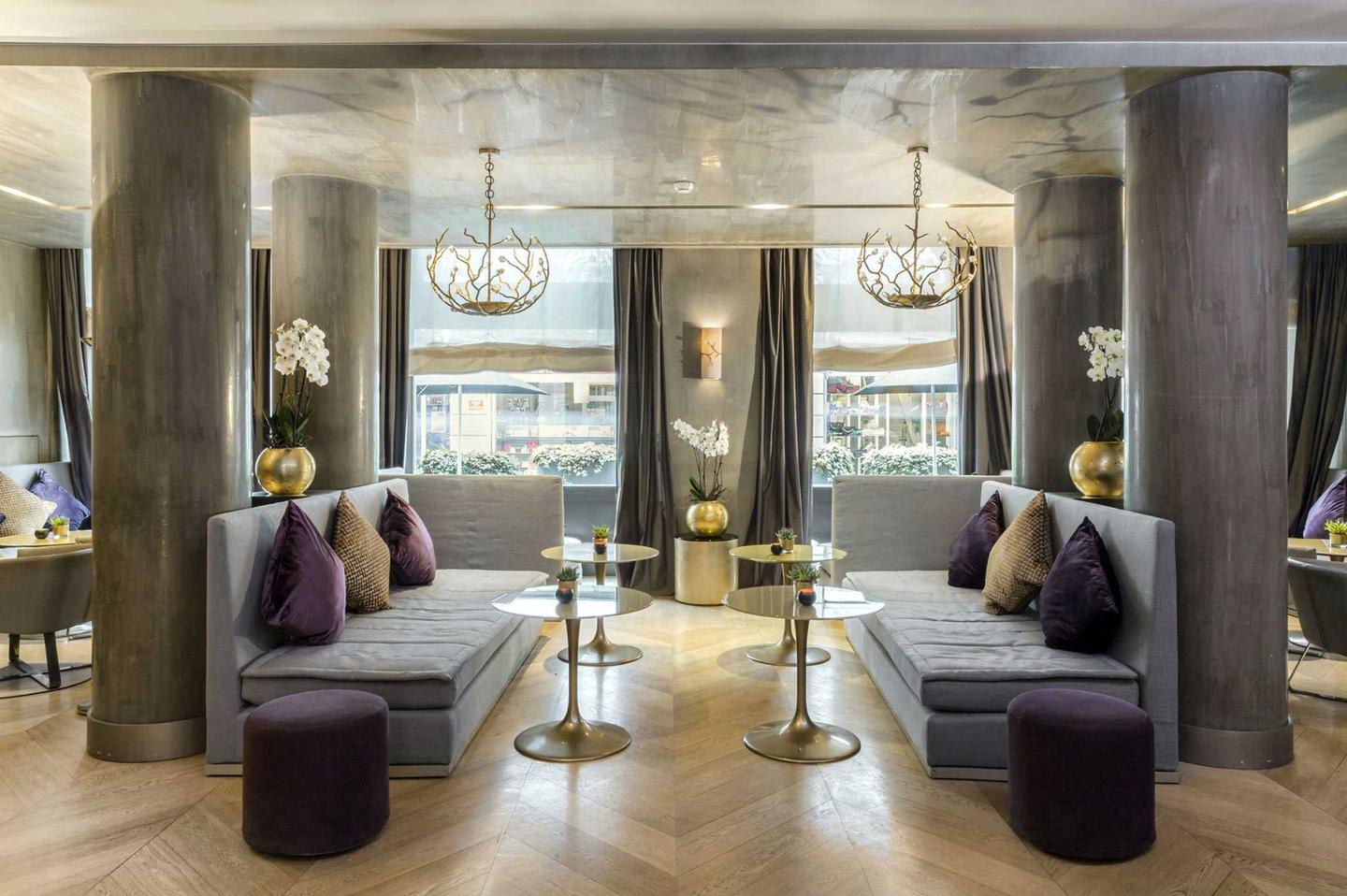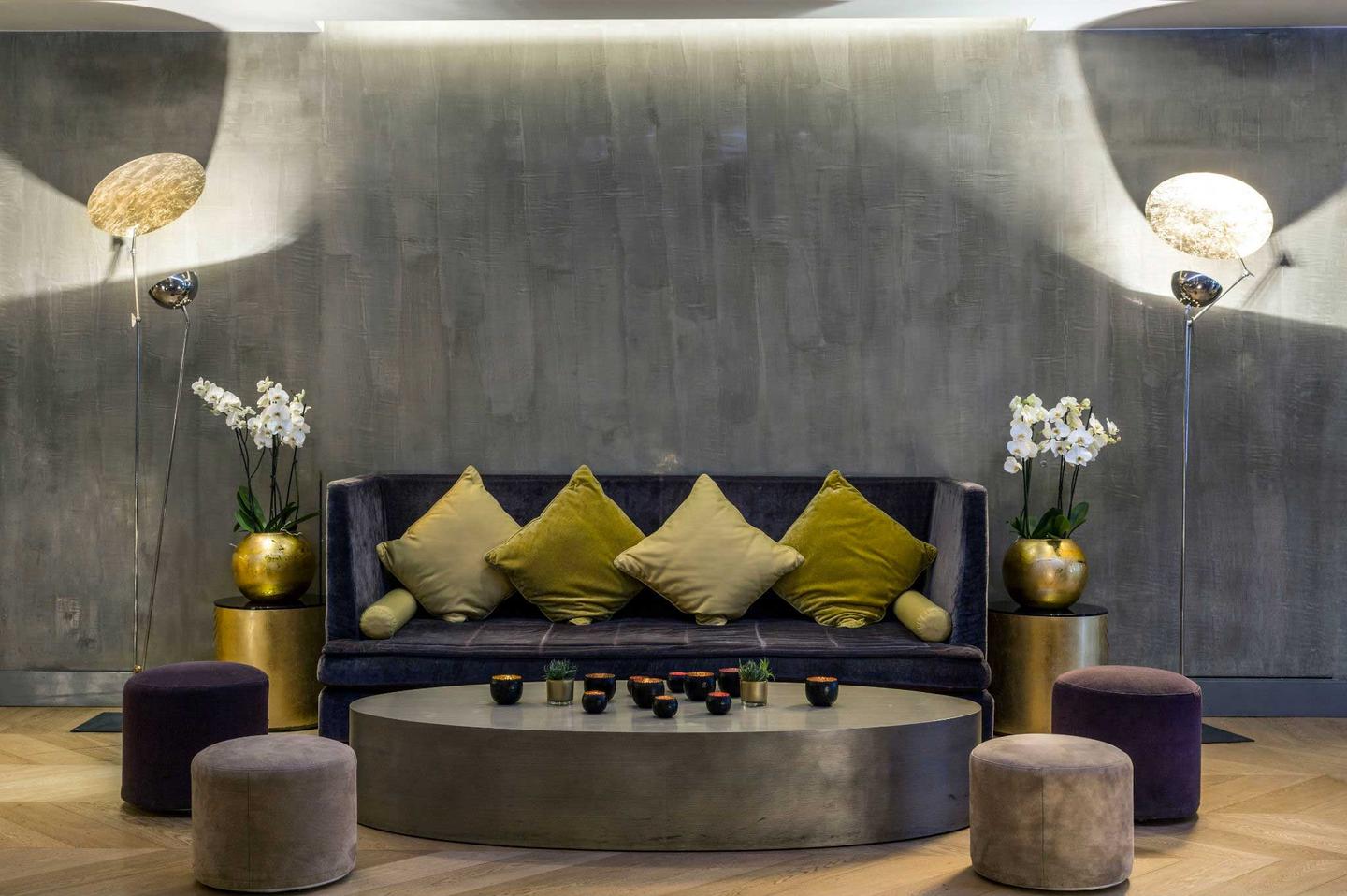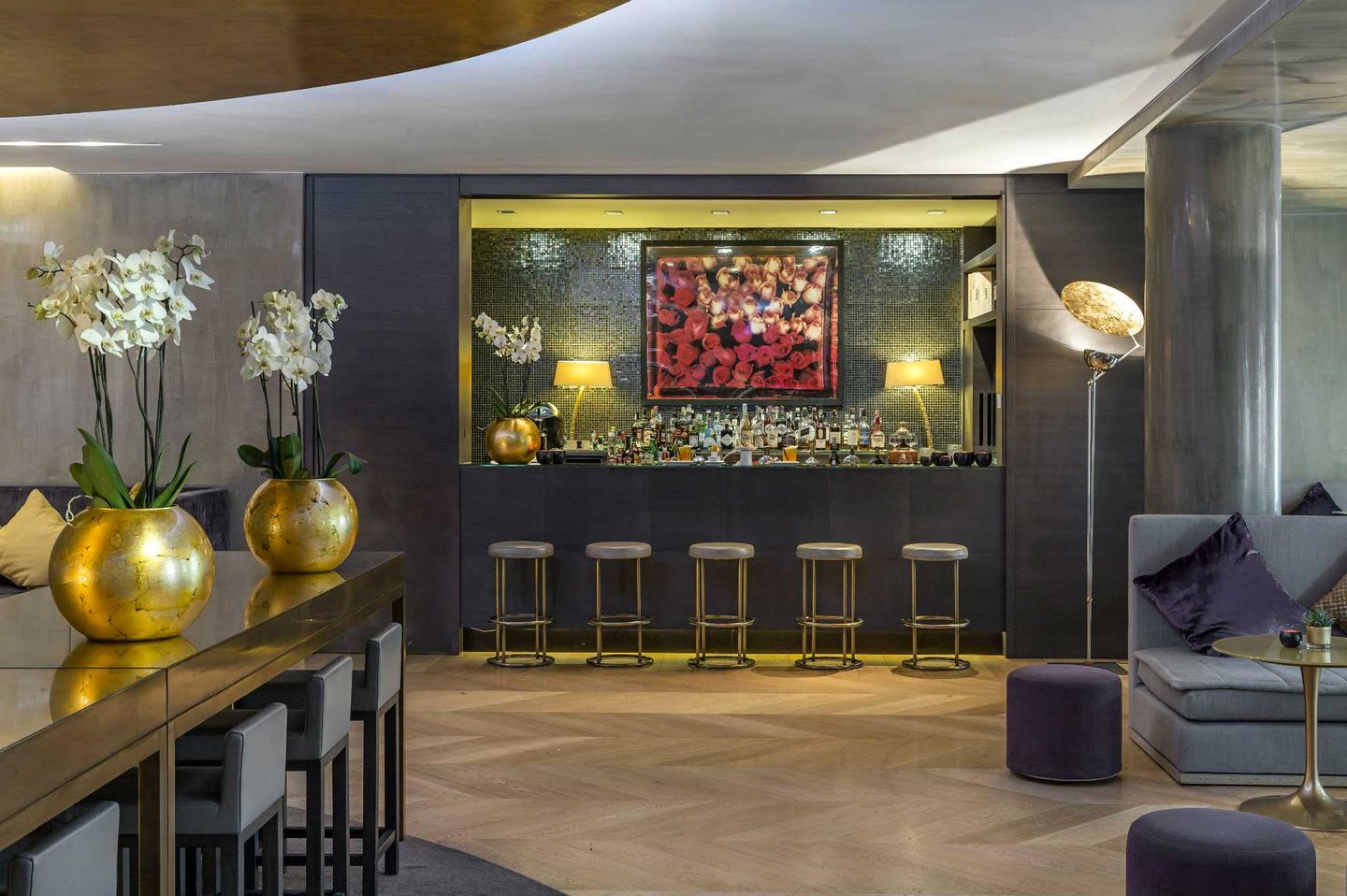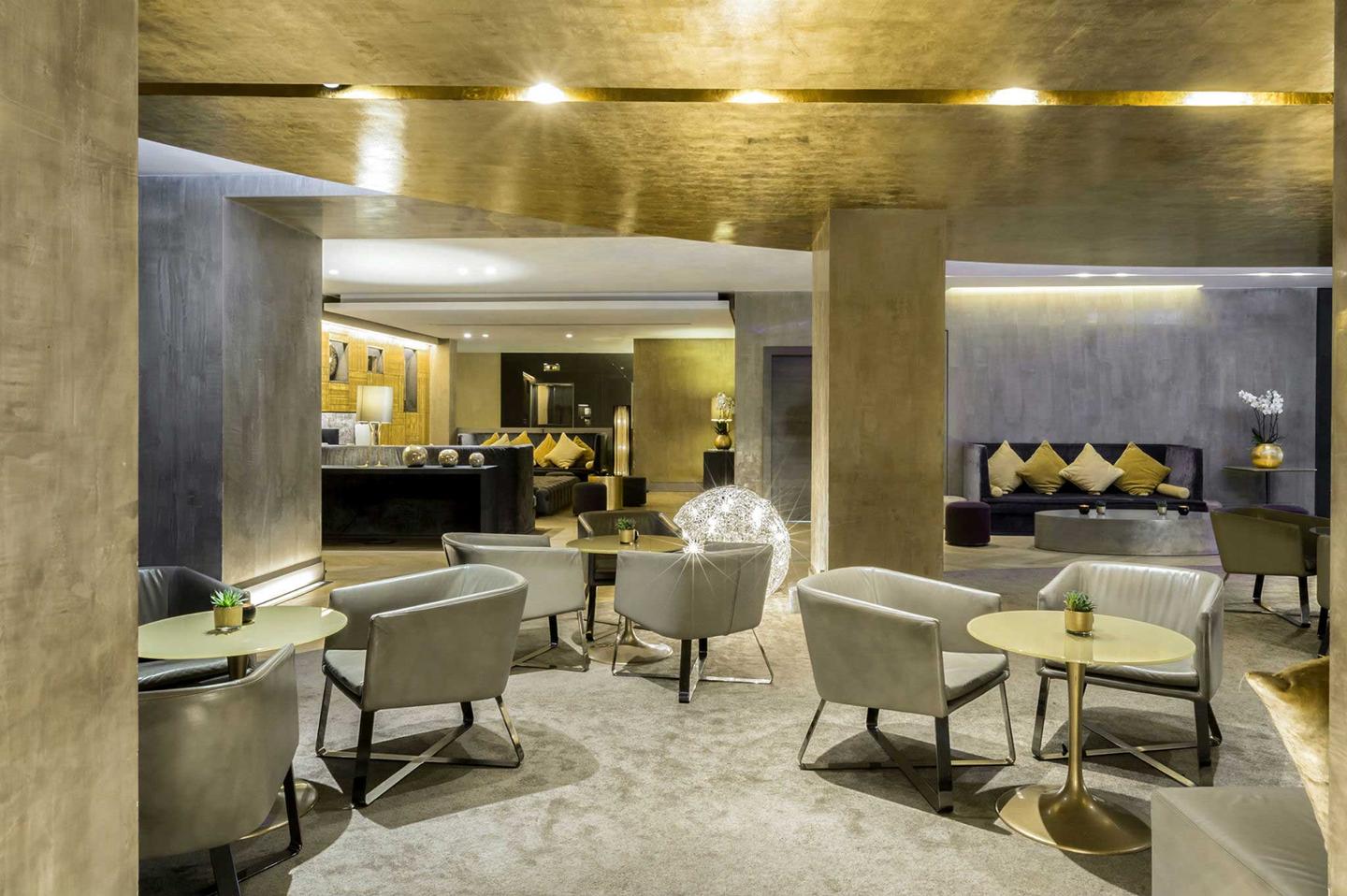 Contacts and booking
Email
Grand Lounge & Bar | Rosa Grand
With its fine gold detailing, tasteful waxed walls and elegant furnishings, the Grand Lounge & Bar is the ultimate in contemporary style. Combined with its enviable location overlooking the vibrant pedestrian area behind the Duomo, it is a firm aperitif-time favourite with the Milanese.
A meeting point during the day for a light lunch, guests of the hotel and the Milanese converge to enjoy classics of international cuisine. From a club sandwich to a hamburger made with Fassona beef from the La Granda consortium, from vitello tonnato, fresh pasta al ragù to a meat or fish carpaccio, there are dishes to suit all tastes.
The Grand Lounge & Bar welcomes guests until late in the evening, from a post-cinema or theatre dinner to after-dinner drinks. Whether you're looking for a perfect blend of true Italian flavours or an international cocktail classic, its experienced barman will conjure up sublime creations – all with a sophisticated twist.
Highlight

With its exquisite gold-leaf details, stylish furnishing and refined encaustic walls, it is a pearl of contemporary elegance.
Information
Opening hours
Every day
From 09:00 am to 01:00 am
Express Breakfast, every day from 08.30 to 11.00 am
All-day dining, every day from 11.00 am to 11.00 pm
Address
Piazza Fontana, 3
20122 Milano
T:+39 02 8831881
F:+39 02 8057964
Contacts and booking
Email