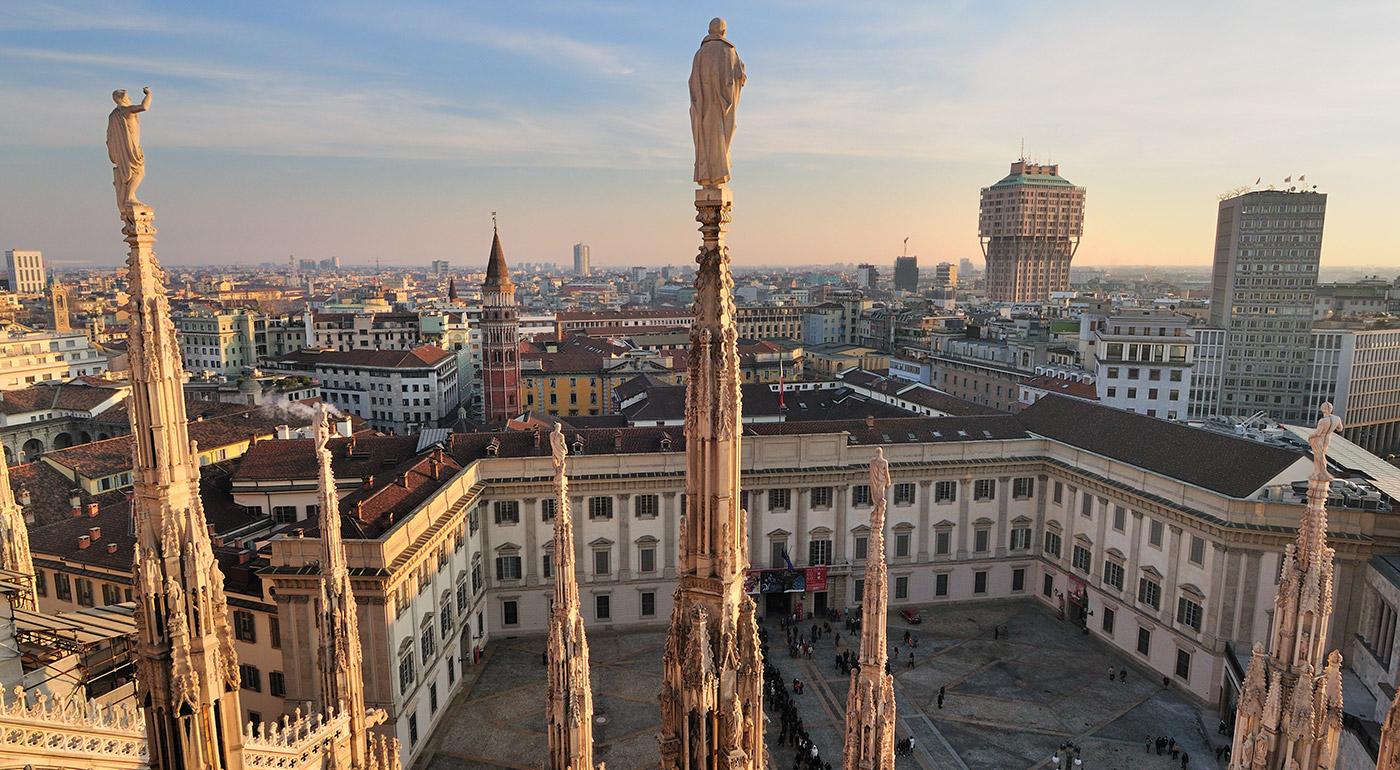 The Royal Palace of Milan
Just a three-minute walk from the Rosa Grand Hotel, the Royal Palace of Milan (Palazzo Reale in italian) is one of the most important exhibition centers in the Lombard capital, organizing and hosting important art exhibitions for decades. 
Palazzo Reale hosts more than 1,500 masterpieces from all over the world in its luxurious rooms each year, works that have left their mark on world history and culture including, among others, paintings by Kandinsky, Botero and Monet.
The exhibitions at Palazzo Reale are unique also thanks to the building's architecture: a true Neoclassical Palace overlooking piazza Duomo.
The curated interiors of the palace merge with the exhibited works to create an atmosphere that can only lead to an unforgettable experience.
The history of the Royal Palace
During the Middle Ages, "Palazzo del Broletto," Palazzo Reale's original name, was the town hall: a place from which the city was governed. The city assemblies were held and justice was administered here.
This role was consolidated under the Visconti (1395-1447) and the Sforza (1450-1535).
In 1535, the Lombard capital passed under Spanish dominion. The new governors renovated and enlarged the palace, adding Milan's first theatre.
In the second half of the 18th century, under the Habsburgs, the palace was restored by architect Giuseppe Piermarini, who transformed it into a Neoclassical palace.
In 1861, following the creation of the Kingdom of Italy, the palace was used by the royal family of Savoy for official events.
After the First World War, Palazzo Reale was sold to the City of Milan, which transformed it into one of the most important museums in the city.