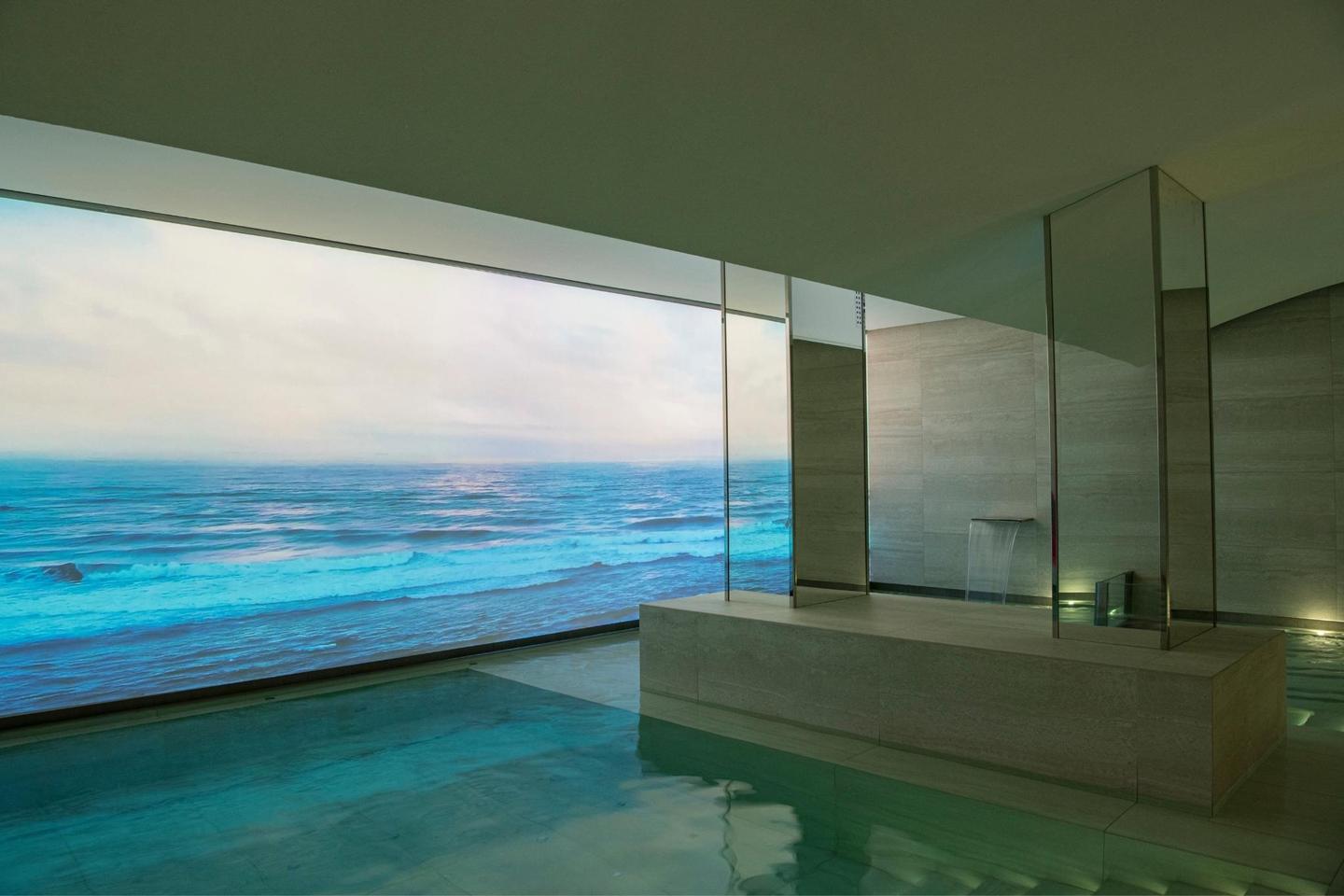 Roman Baths
Inspired by the ancient Roman Thermal Baths, this fascinating wellness experience marks the start of a search for balance with your vital energy.
The beneficial rituals of the Thermal Baths were based on alternating hot with cold to purify and tone the body, and on socialization. These are experiences you can relive here to reap the benefits for both body and mind. 
We remind that access to treatments and the spa for minor is allowed from the age 14 and is subject to the written authorization of the parent or of whoever exercises legal protection.
To enable us to optimize this experience, we request that our guests book entrance to the Roman Baths in advance.
The entire area can be reserved on request.
LACUS QUIETIS
The beating heart of LA SPA, dominated by the water in which you can immerse yourself to take full advantage of its beneficial effects.
---

CALIDARIUM
An enveloping experience of hot steam in which to immerse and purify yourself, to breathe and enjoy its restorative effects that are gentle yet profound.
---

SUDATORIUM
A plunge into the dry, intense, and health-giving heat to slowly eliminate toxins and destress.
---

FRIGIDARIUM
An immersion in the cold pool lowers your body temperature and creates a stimulating effect on your circulation.  
---

TEPIDARIUM
Warmth and silence for a regenerating break between the Calidarium and the Sudatorium.
---

AQUAE
A path of water jets that caress your whole body, combining massage and stimulation.
---

AREA QUIETIS
The essential relaxation room to restore your mental and physical balance. Indulge in gentle pleasures, lulled by a thousand emotions and sensations.
Recommended time: 2 hours
from Monday to Friday € 50 | Saturday and Sunday € 65 
Offers
Discover our special offers