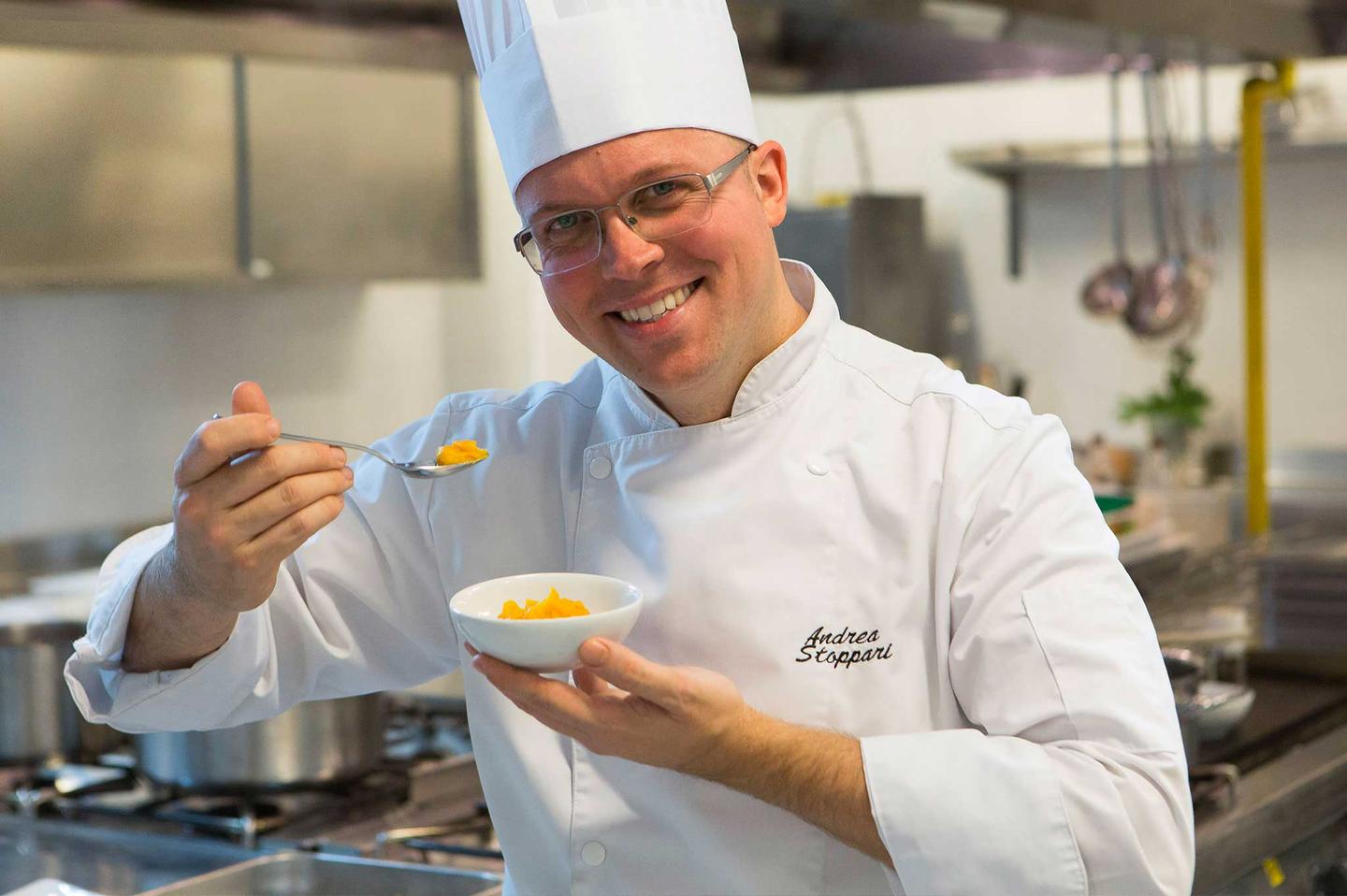 The Chef | Savoia Excelsior Palace
Andrea Stoppari was born in Trieste on October 24th 1979.
Since he was young, he showed a great interest in the kitchen and during the hospitality school, this interest became passion.
After finishing his studies, he started working in some renowned 4 and 5 star hotels.
In 2009 he arrived at the Hotel Savoia Excelsior, as Sous Chef. 
In the role of Chef since 2010, he continues to delight guests with a modern interpretation of the local cuisine.
 A cuisine of the territory revisited in a modern way