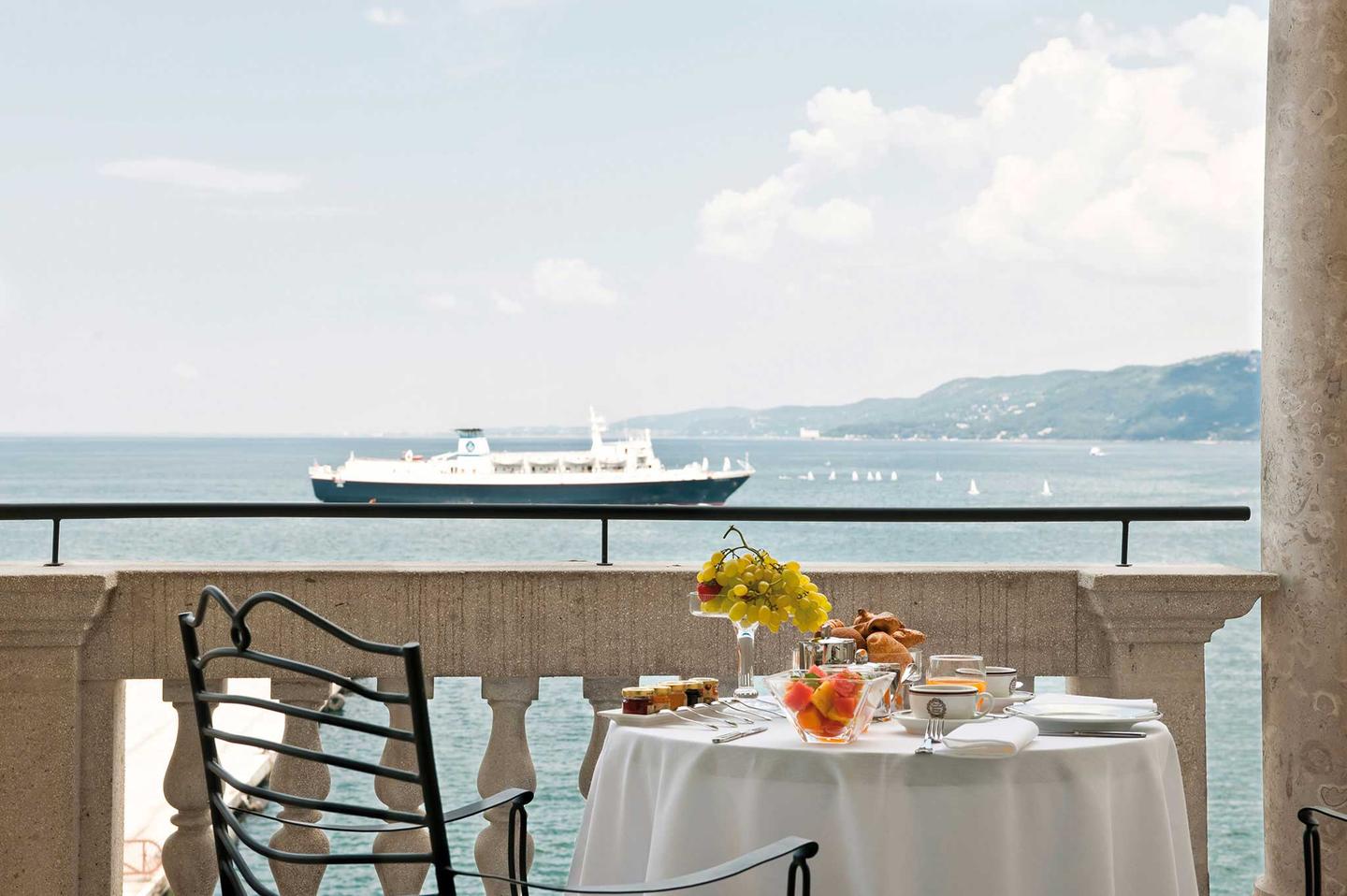 Luxury Rooms and Suites in Trieste
Rooms & Suites
The rooms and suites are furnished in a classic style with contemporary touches.
Every detail has been carefully designed to create luxurious spaces that exude calm and imperial serenity, from the soft and subtle colors, to the elegant and precious materials, such as the Calacatta marble of the bathrooms, from the tapestries that have cool pastel shades to the waterfront balconies.
Pictures are intended solely for purposes of example.