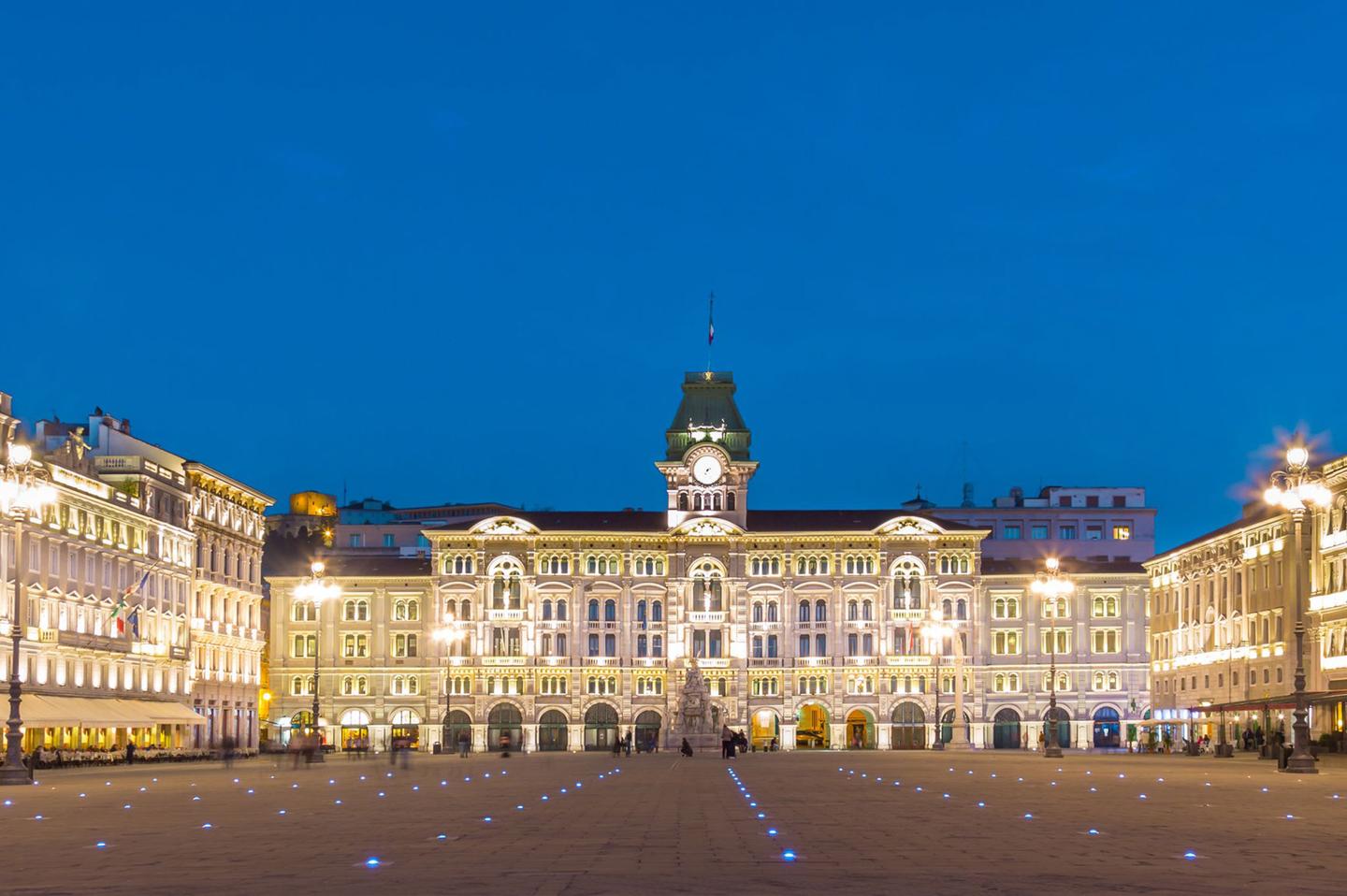 Piazza Unità d'Italia in Trieste
Close to the Savoia Excelsior Palace, piazza Unità d'Italia in Trieste overlooks the largest sea in Europe.
Originally known as piazza San Pietro, then piazza Grande, it assumed its current name, piazza Unità d'Italia, in 1918 as a tribute to the annexation of the city of Trieste to the Kingdom of Italy.
Rectangular in shape, the square overlooks the Gulf of Trieste on one side, while palaces and public buildings, including the Palazzo del Governo, Palazzo delle Generali, p Palazzo del Llyod and the Caffè degli Specchi, surround the other three sides.
A cornerstone of Trieste social life, it is the ideal place for walks, catching up with friends and events.
It is particularly beautiful in the evening, when the illuminated buildings, together with the blue lights on the pavement, give it colour and an almost magical atmosphere.